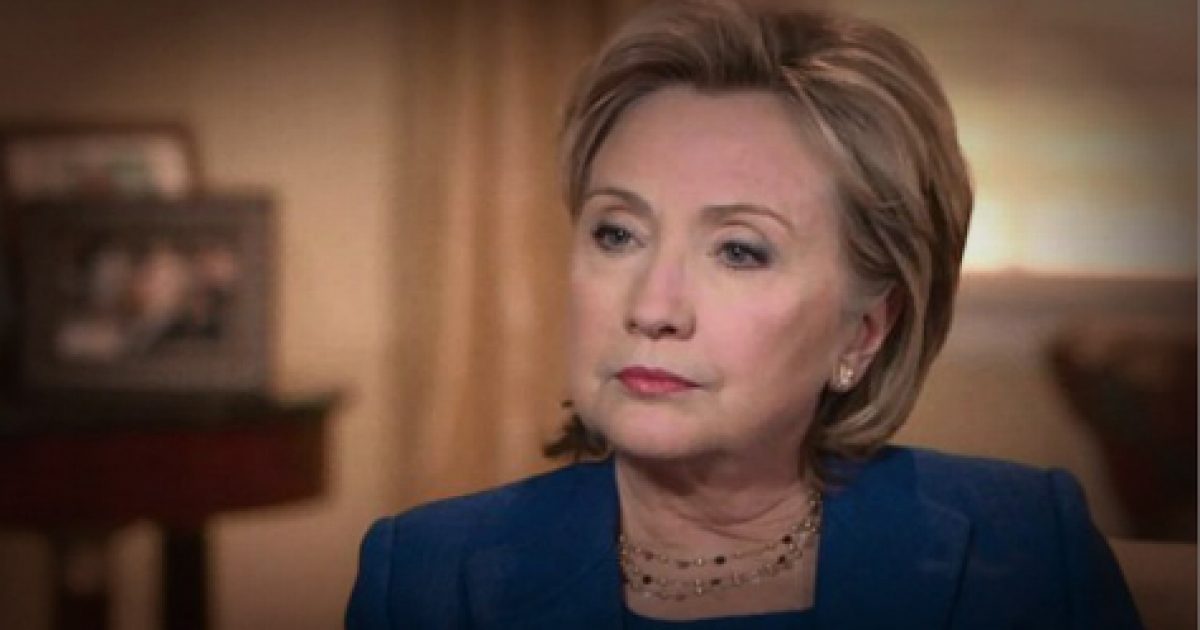 After President Trump got through with the swearing in of Justice Brett Kavanaugh, Hillary Clinton got into swearing out a line about 'civil' war against Republicans. Only she means for Democrats to be uncivil to Republicans as long as they exist. There is no covering up the fact that it is a call to violence for the extreme left that follows her every utterance or head nod. By her light, Republicans do not have the right to exists and therefore can be treated as the Leftists see fit. Where is the outrage from the Democrats? Crickets!
As Written and Reported By Michael Goodwin for the New York Post:
Two events from the last two days stand out. The first came Monday night with President Trump's forceful yet compassionate speech at the swearing in of Brett Kavanaugh to the Supreme Court.

Trending: Explosive Allegation Rocks the Election in Georgia

The president opened with an extraordinary apology on behalf of the country to Kav­anaugh and his family"for the terrible pain and suffering" they endured during the historically brutal confirmation process. He said the unfounded allegations violated fairness and "the presumption of innocence."

take our poll - story continues below

Should Congress Remove Biden from Office?

Completing this poll grants you access to Great American Republic updates free of charge. You may opt out at anytime. You also agree to this site's Privacy Policy and Terms of Use.

Trump also tenderly addressed Kavanaugh's young daughters, telling them "your father is a great man, a man of decency, character, kindness and courage."

The event was something of a spike-the-football moment in front of a cheering White House audience and as such was a clever piece of stagecraft, where Republican Sens. Mitch McConnell, Charles Grassley, Lindsey Graham and Susan Collins were saluted.

But the ceremony was much more than mere boosterism. With the eight other Supremes sitting in the front row, Trump aimed to restore dignity to the judiciary at a time when the dirtiest tricks of politics have buried the court in a mountain of mud…..
WAIT! THERE IS MORE. KEEP READING AT THE LINK BELOW:
Where's the outrage over Hillary's call for a 'civil' war?