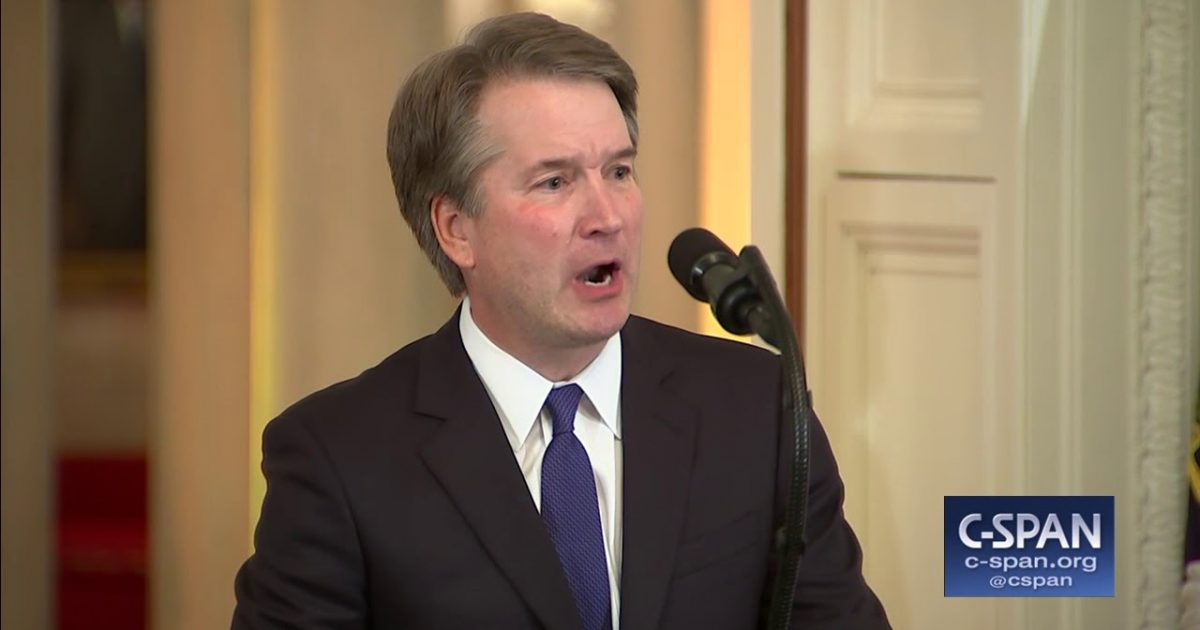 As you may remember from earlier this week, Ed Whelan put forth a story that hinted that the sexual assault accusations against Judge Brett were going to fall apart. There was going to be another person implicated in that assault. It would bring down the Left so bad that Senator Feinstein would have to offer an apology to the Judge. Today … Pffffftt … It all went away. Here is a critical and cross-eyed look at that story that did not develop.
As Written and Reported By Allahpundit for Hot Air:
I can't believe he spent two days boasting that evidence was coming that would prove so compelling that Dianne Feinstein would apologize to Kavanaugh only to produce evidence so dubious that he felt obliged to apologize himself on Twitter this morning. Some who know Whelan, mindful that he's a Harvard Law grad and a former Scalia clerk, find it so baffling that they're wondering whether he might have additional evidence of a doppelganger forthcoming.
Trending: Even MORE Despicable Behavior Unearthed in Broward Sheriff's Office
If so, Whelan wouldn't have said he was sorry this morning and deleted his Twitter thread, would he? Certainly, if he knew that Team Kavanaugh was planning to advance the theory of a doppelganger at the hearing, he wouldn't have previewed it offhandedly on social media in a manner so shoddy that it would instantly discredit the theory.
take our poll - story continues below
Is Biden's Vaccine Mandate Unconstitutional?
Completing this poll grants you access to Great American Republic updates free of charge. You may opt out at anytime. You also agree to this site's Privacy Policy and Terms of Use.
So now we have a new mystery. Did Whelan freelance his theory, which involved publicly naming a former classmate as a possible "real rapist"? Or did he have help from Kavanaugh or someone in the White House? It's one thing for a semi-anonymous (albeit tapped-in) conservative lawyer to drag some random guy into the middle of a rape controversy. It's another for a would-be Supreme Court justice or top White House aide to do it. If it turns out that he was put up to this by someone higher up, I think the odds are good that two Senate Republicans will flip to no on the nomination.
Whelan says, or at least implies, that he freelanced it:
Ed Whelan, in a brief interview with The Washington Post, declined to ……
WAIT! DON'T STOP READING. THERE IS WAY MORE AT THE LINK BELOW:
Ed Whelan: I didn't communicate with Kavanaugh or the White House about my "mistaken identity" theory; Update: PR firm helped