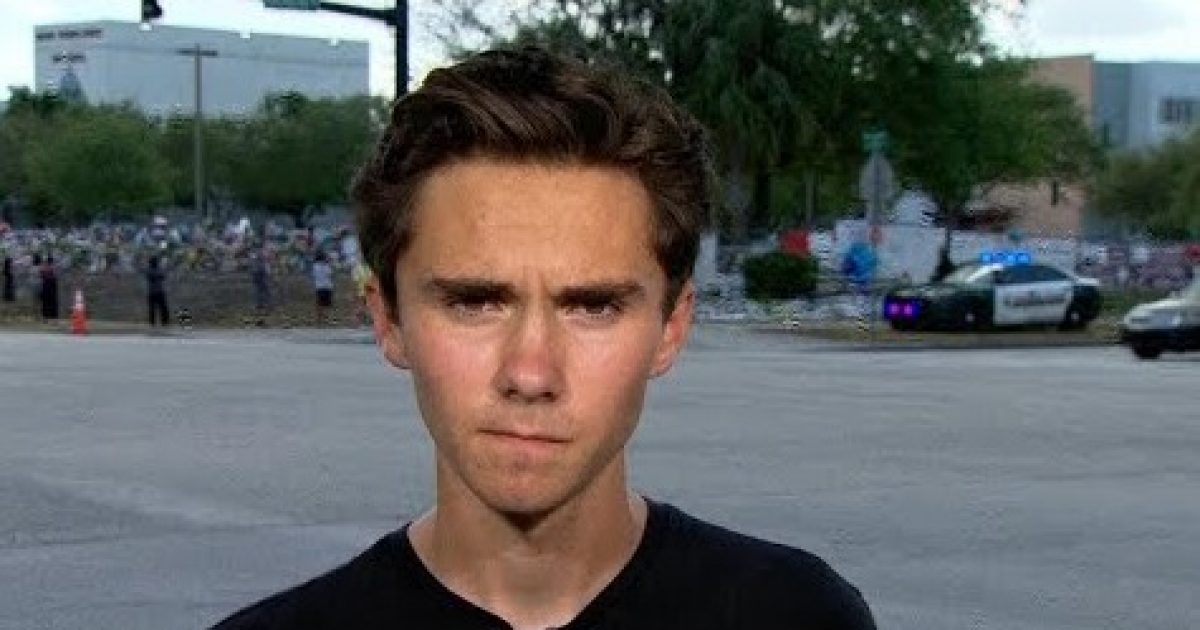 Anti-Gun Activist and high school student David Hogg seems to be just full of ideas that come right from the playbook of organized gun grabbers. As a young student, he probably does not understand the complexities of taxes and tariffs like he pretends to. That does not stop the mainstream media from giving undue gravitas to every utterance that David gives. 
Someone needs to warn David Hogg that if you want government help real bad, you will get real bad help. Ronald Reagan once opined that the most fearsome phrase in America was: "I'm from the government and I am here to help." Here is what the young Mr. Hogg has overlooked in his suggestions.
As Written and Reported By Scott Mayer for the American Thinker:
Trending: World Wide Web Founder Worried About the Growing Power Wielded by Google and Facebook
David Hogg's latest brainstorm would have exactly the opposite result of what is intended.
take our poll - story continues below
Should Congress Remove Biden from Office?
Completing this poll grants you access to Great American Republic updates free of charge. You may opt out at anytime. You also agree to this site's Privacy Policy and Terms of Use.
We've clearly reached peak foolishness in the U.S. when adults at certain media outlets feed us a steady stream of lectures from children about how we need to surrender our constitutional rights in the name of safety.  The most recent example is the fawning treatment of the anti-gun versus the pro-gun kids from the Parkland school massacre.
The kid who's hogging up most of the media attention, thanks to his anti-gun views, is David Hogg.  And his handlers appear to be keeping him well stocked with an arsenal of tweet-ready rhetoric.
In a recent tweet taunting President Trump, he ventured into economics and said:
He then doubled down on his tweet:
Reasonable minds can debate the merits of placing tariffs on certain goods entering the U.S.  (I'm generally against but am open to the idea that Trump intends to use tariffs only as a temporary negotiating tool.)  But in suggesting a…..
THERE IS WAY MORE HERE KEEP READING:
Did David Hogg just call for increased gun sales?