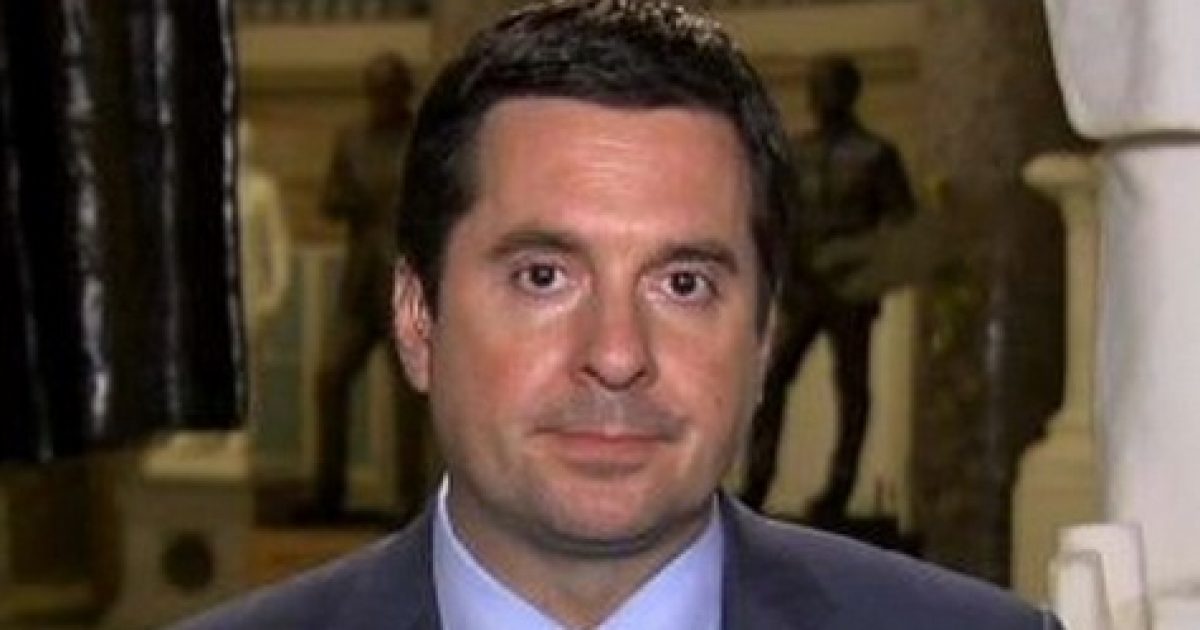 Representative Devin Nunes, a rare Republican from the State of California, is the chairman of the House Intelligence Committee. His oversight includes the Federal Bureau of Investigation, a part of the Justice Department. They are required to be responsive to him for his oversight duties. They continue to act like a power unto themselves and like they are now somehow exempt from Congressional oversight. In this article you can see how Representative Nunes calls them on it as well as their media minions who carry the water for them.
As Written and Reported By Adam Kreedo for the Free Beacon:
The chair of the House Intelligence Committee accused the FBI and Department of Justice of stonewalling a sprawling investigation into claims the Trump campaign colluded with Russia with the hope of running out the clock until the November elections, when they anticipate Democrats will regain control of the House and dissolve an ongoing probe that has uncovered evidence U.S. officials sought to cripple Trump's campaign.
Trending: Nunes Tells Dems to Get Off The TV Circuit And Go Do The Memo Redaction
Rep. Devin Nunes (R., Calif.), in a wide-ranging audio interview with his House colleague Rep. Sean Duffy (R., Wis.), accused top officials at the FBI and DOJ of "putting all their chips on the Republicans losing the House" so that their Democratic allies can "shut down" the longstanding Intelligence Committee probe, which has unearthed information disputing claims of collusion in recent months.
take our poll - story continues below
Should Congress Remove Biden from Office?
Completing this poll grants you access to Great American Republic updates free of charge. You may opt out at anytime. You also agree to this site's Privacy Policy and Terms of Use.
Rep. Duffy interviewed Rep. Nunes for an upcoming episode of Duffy's podcast, "Plaidcast."
Nunes also lashed out at the U.S. media, accusing "90 percent" of reporters covering the Russia probe of being "essentially an arm of the Democratic party," according to an advance copy of the interview shared with the Washington Free Beacon.
Nunes has been running the Intelligence Committee's investigation into claims the Trump campaign colluded with Russia to cement the 2016 election. The committee has unearthed a body of evidence indicating senior officials at the FBI and DOJ worked to take down Trump on behalf of Democratic challenger……
WAIT! THERE IS STILL MORE. KEEP READING AT THE LINK BELOW:
Intel Chair: FBI, DOJ Obstructing Trump Probe in Hope of Dem Takeover in Congress