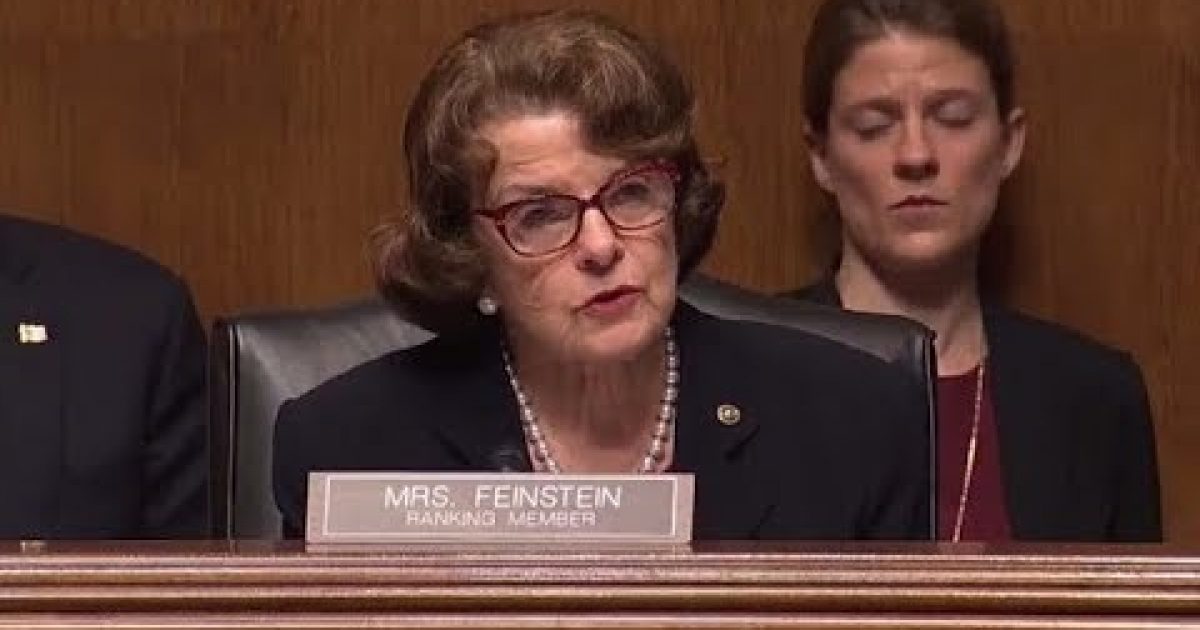 There are still questions to be answered about the driver who spied for Communist China while working for a member of the Senate Intelligence Committee. Senator Dianne Feinstein's staffer worked with her for almost 20 years, drove her around in San Francisco, and "served as go-fer in her San Francisco office and as a liaison to the Asian American community, even attending Chinese Consulate functions for the Senator." It is hard to believe that with this type of access he could never have had access to classified information.
As Written and Reported By Ben Weingarten for The Federalist:
Sen. Dianne Feinstein's warm relationship with and advocacy for Communist China go back decades and involve millions, if not billions, of dollars.
Trending: House Intel Chairman Cleared of all Charges Brought Against Him
"I sometimes say that in my last life maybe I was Chinese."—Sen. Dianne Feinstein
take our poll - story continues below
Completing this poll grants you access to Great American Republic updates free of charge. You may opt out at anytime. You also agree to this site's Privacy Policy and Terms of Use.
As media, intelligence agency, and political scrutiny of foreign meddling is seemingly at its apex, a story with big national security implications involving a high-ranking senator with access to America's most sensitive intelligence information has been hiding in plain sight.
The story involves China and the senior U.S. senator from California, and former chair of the Senate Select Committee on Intelligence, Democrat Dianne Feinstein. It was buried eight paragraphs into a recent Politico exposéon foreign efforts to infiltrate Silicon Valley, as a passing example of political espionage:
Former intelligence officials…[said] Chinese intelligence once recruited a staff member at a California office of U.S. Senator Dianne Feinstein, and the source reported back to China about local politics. (A spokesperson for Feinstein said the office doesn't comment on personnel matters or investigations, but noted that no Feinstein staffer in California has ever had a security clearance.)
Later comes additional detail…….
KEEP READING THERE IS WAY MORE ON THIS STORY AT THE LINK BELOW:
Feinstein's Ties To China Go Way Deeper Than An Alleged Office Spy