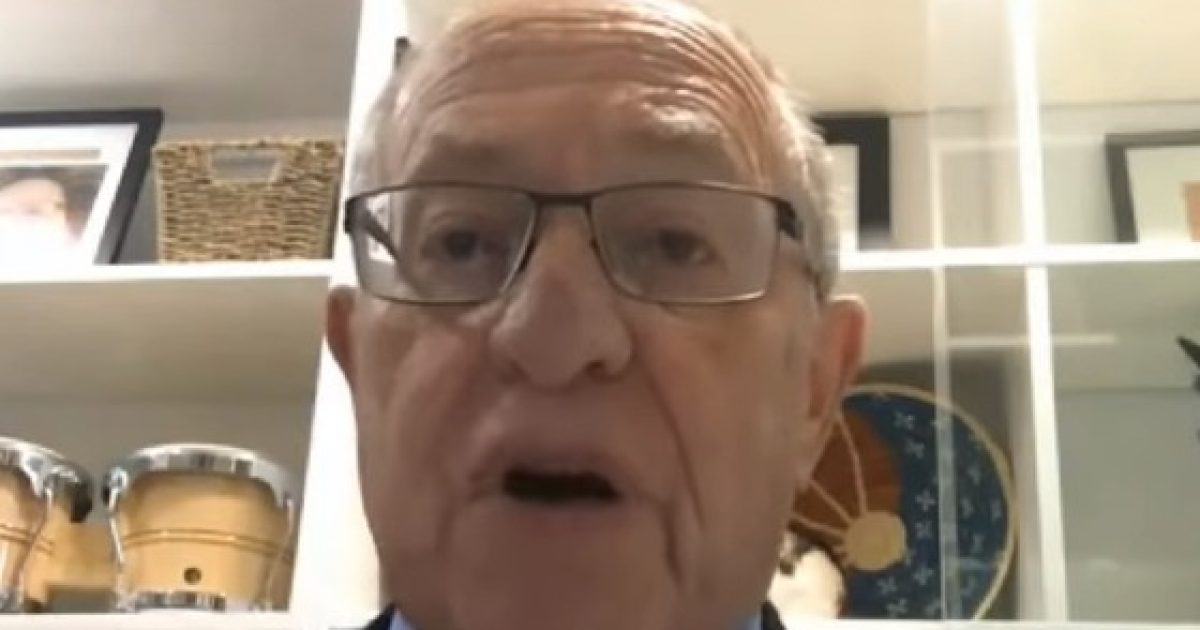 Alan Dershowitz is an American lawyer and academic. He is a scholar of United States constitutional law and criminal law, and a noted civil libertarian. A life-long member of the Democratic party, he none-the-less has been very supportive of President Donald Trump. He has watched with much dismay as the extreme Left has taken control of his party and driven it to the extreme left. The election of Democratic Socialists has driven Mr. Dershowitz to demand his party return to its roots. Here are his remarks.
As Written and Reported By Caitlin Yilek for the Washington Examiner:
Harvard Law professor Alan Dershowitz warned the Democratic Party it's going to lose his support as well as the midterm and presidential elections if candidates like Alexandria Ocasio-Cortez and Bernie Sanders keep winning.
Trending: CNN Panel Bashes Hillary Clinton?
"I won't let the Democrats steal my party from me. I want to regain the center," Dershowitz told WABC Radio's "Curtis and Cosby" show Tuesday.
take our poll - story continues below
Should Congress Remove Biden from Office?
Completing this poll grants you access to Great American Republic updates free of charge. You may opt out at anytime. You also agree to this site's Privacy Policy and Terms of Use.
I want to make sure that the radical Left, the woman who got elected in the Bronx and Queens to Congress on the Democratic ticket, that they and Sanders and others don't represent the Democratic Party. I want a fight within the Democratic Party to restore it to the days when it was a great centrist party, when it united people rather than divided people," he added, referring to socialist Ocasio-Cortez pulling off a stunning defeat of incumbent Democratic Rep. Joseph Crowley, a 20-year veteran of Congress, in last week's primaries.
Despite being a staunch defender of President Trump, Dershowitz says he isn't yet planning his exit from the Democratic Party.
"I will remain a Democrat as long as there's some chance the Democratic Party can return to normalcy," Dershowitz said………
KEEP READING THE REST OF THE STORY AT THE LINK BELOW:
Alan Dershowitz: 'I won't let the Democrats steal my party from me'