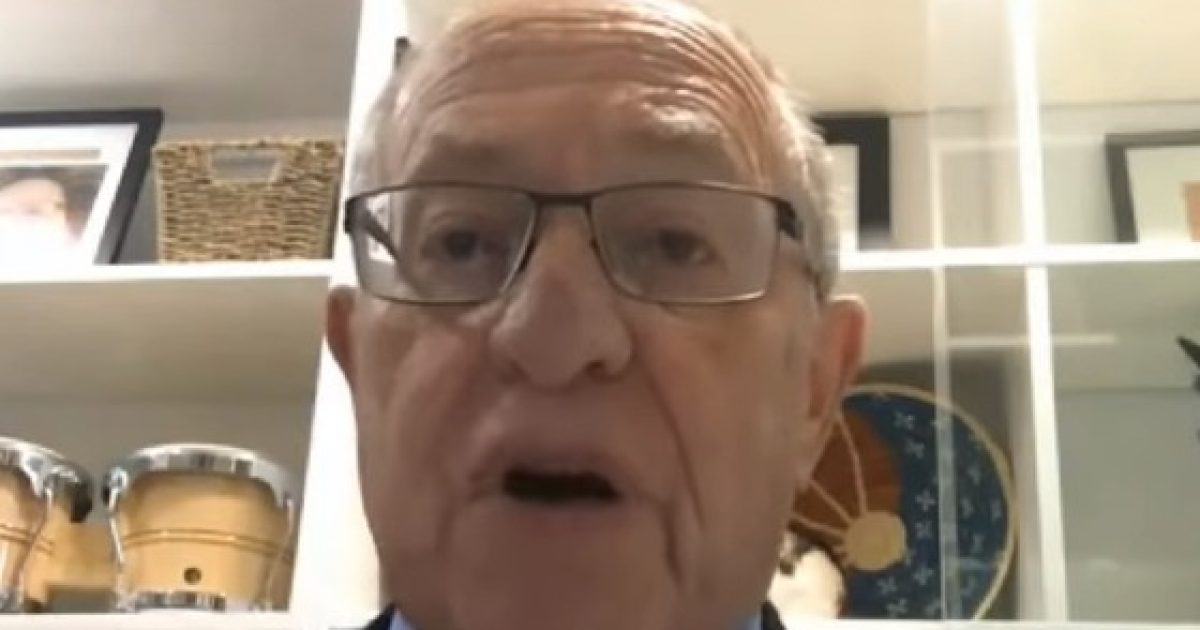 If there is the ability to "Un-Recuse" himself from a part of the Special Counsel investigation, then this may be where it needs to be applied by Attorney General Jeff Sessions. Constitutional scholar Alan Dershowitz weighs in on the subject in this audio interview. As he points out, the raid on Attorney Michael Cohen by the FBI is a referral by the Special Counsel and is not directly related to the Russia collusion investigation. Hear what Mr. Dershowitz has to say.

As Written and Reported By Robert Kraychik for Breitbart:
Harvard Law School professor emeritus Alan Dershowitz told Breitbart News Tonight on Monday that Attorney General Jeff Sessions should withdraw his recusal from the Department of Justice's investigation into Trump associates — at least as far as it considers President Donald Trump's personal attorney Michael Cohen.
Dershowitz offered his remarks during a Monday interview on SiriusXM's Breitbart News Tonight with hosts Rebecca Mansour and Joel Pollak.
Dershowitz said, "Sometimes you should un-recuse yourself, and I think Attorney General Sessions should un-recuse himself when it comes to the New York investigation because it's not part of the Russia investigation. He's not a  witness or a potential subject there. He's the attorney general of the United States. He ought to be in charge of supervising the New York investigation, not Rosenstein."
Pollak asked Dershowitz if such an un-recusal from Sessions would lead to a pursuit of obstruction of justice charges against President Donald Trump.
Dershowitz replied, "[Jeff Sessions] wouldn't try to stop [the New York investigation]. He'd play the same role, presumably, that [Deputy Attorney General Rod] Rosenstein is playing. He'd be one to sign off on the search warrant. He'd be the one to be supervising the U.S. attorney as the Attorney General of the United States always does. It's just that he ……
THERE IS WAY MORE HERE KEEP READING:
Trending: There is one clear certainty about Tuesday's midterm elections (Video)
Exclusive — Dershowitz: 'Sessions Should Un-Recuse Himself' | Breitbart
take our poll - story continues below
Completing this poll grants you access to Great American Republic updates free of charge. You may opt out at anytime. You also agree to this site's Privacy Policy and Terms of Use.