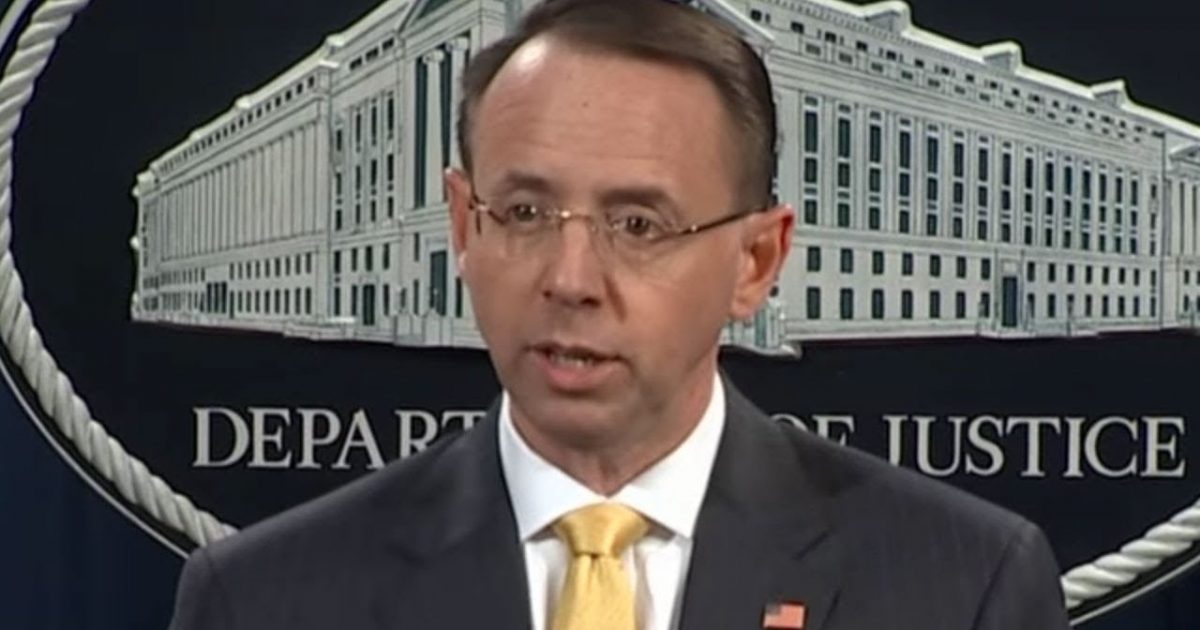 I have a feeling this is more "smoke and mirrors" than an honest move. What purpose does it serve to charge these agents if they can't actually face punishment? Why not start digging more into the Deep State that we know had a hand in this? What happened to the 12 Russians Mueller indicated and how does it tie into this?
Let's face it, this is more about an anti-Trump agenda than honest-to-goodness justice.
As Written and Reported By Desmond Butler for the Associated Press:
Trending: Did Hillary Clinton just joke that all Blacks look alike? (Video)
ASPEN, Colo. (AP) — The top law enforcement official overseeing the probe of Russian meddling in the 2016 election is defending the prosecution of foreign agents who may never see the inside of a U.S. courtroom.
Speaking Thursday at the Aspen Security Forum in Colorado, Deputy Attorney General Rod Rosenstein also said the Justice Department will notify the U.S. public when it identifies efforts by foreign government to target U.S. politics. Rosenstein unveiled a report identifying the major cyber threats that the U.S. faces.
"Exposing schemes to the public is an important way to neutralize them," he said. "The American people have a right to know if foreign governments are targeting them with propaganda."
He offered a rebuttal to criticism that charging foreign agents involved in cyber-attacks or covert campaigns to sow dissent is futile if they are unlikely to be extradited.
"That is a shortsighted view," he said.
The debate has been sparked by the probe of special counsel Robert Mueller, who has indicted more than two dozen Russian nationals on charges related to Russia's meddling in the election.
Rosenstein said such indictments can act as a deterrent.
"People who thought they were safely under the protection of foreign….
take our poll - story continues below
Should Congress Remove Biden from Office?
Completing this poll grants you access to Great American Republic updates free of charge. You may opt out at anytime. You also agree to this site's Privacy Policy and Terms of Use.
KEEP READING THERE IS EVEN MORE AT THE LINK BELOW:
Rosenstein defends charging foreign agents US can't arrest