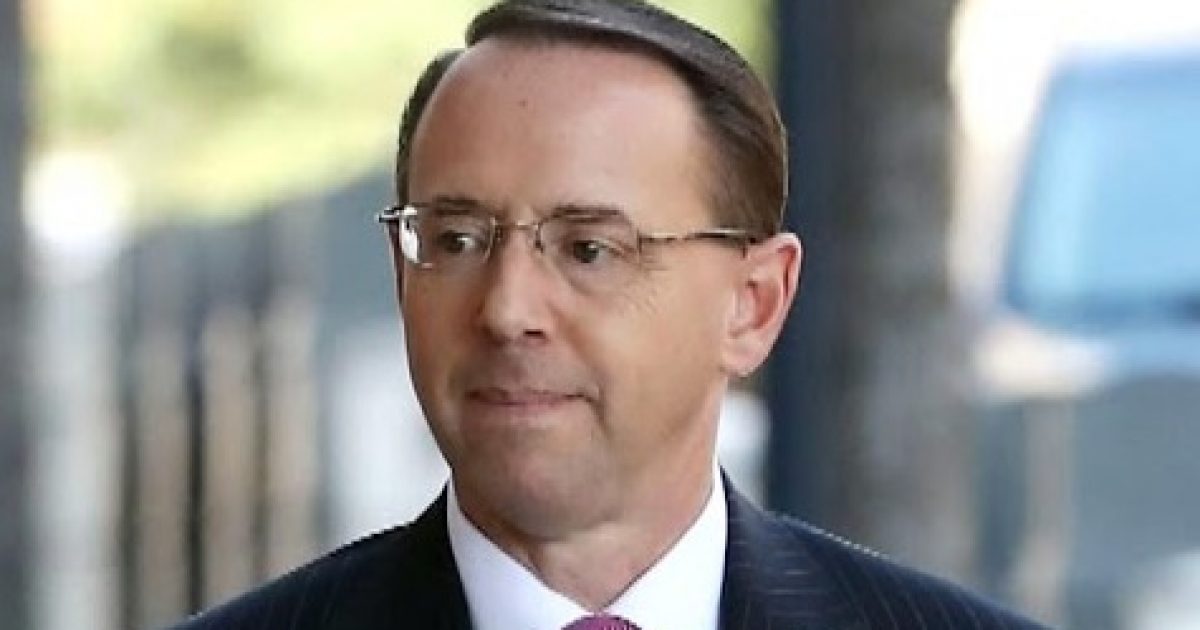 Deputy Attorney General Rod Rosenstein has requested that 93 US Attorneys Offices provide three prosecutors from each office and that they are assigned to help investigate Supreme Court nominee Brett Kavanaugh. Doing the math, that is 279 prosecutors. Before you throw up your hands and see this as a witch hunt by the DOJ, listen to this. It is not the DOJ that has ramped up the level of investigation into the Judge's background. It has to be that the requests for data from Congress have increased the workload many time larger than for any previous nominee. This also means that the opposition to the Judge is digging as deep as they can go. 
As Written and Reported By Diana Stancy Correll for the Washington Examiner:
Deputy Attorney General Rod Rosenstein has requested that federal prosecutors help vet President Trump's Supreme Court nominee, Brett Kavanaugh, a new report says.
Trending: Did Hillary Clinton just joke that all Blacks look alike? (Video)
Rosenstein requested that the prosecutors examine Kavanaugh's government documents and asked the 93 United States attorneys to have every office submit several federal prosecutors "who can make this important project a priority for the next several weeks," the New York Times reports.
take our poll - story continues below
Should Congress Remove Biden from Office?
Completing this poll grants you access to Great American Republic updates free of charge. You may opt out at anytime. You also agree to this site's Privacy Policy and Terms of Use.
The move departs from the norm, as it is standard for Justice Department lawyers to participate in work for Supreme Court nominations, but not prosecutors.
According to Justice Department spokesperson Sarah Isgur Flores, "The scope of the production of executive branch documents we've been asked for is many, many times as large" as recent nominations such as justices Elena Kagan and Sonia Sotomayor, who did not have federal prosecutors help vet them.
Flores did note that federal prosecutors have been tasked with reviewing nomination documents previously. However, it is unprecedented that a deputy attorney general would solicit assistance from all U.S. attorney offices.
Rosenstein said in his message that he predicted he would need approximately 100 full-time lawyers to prepare for Kavanaugh's confirmation hearing. He said……
KEEP READING BY CLICKING THE LINK BELOW! THERE IS WAY MORE.
Rod Rosenstein requests 93 federal prosecutors help vet Brett Kavanaugh: Report