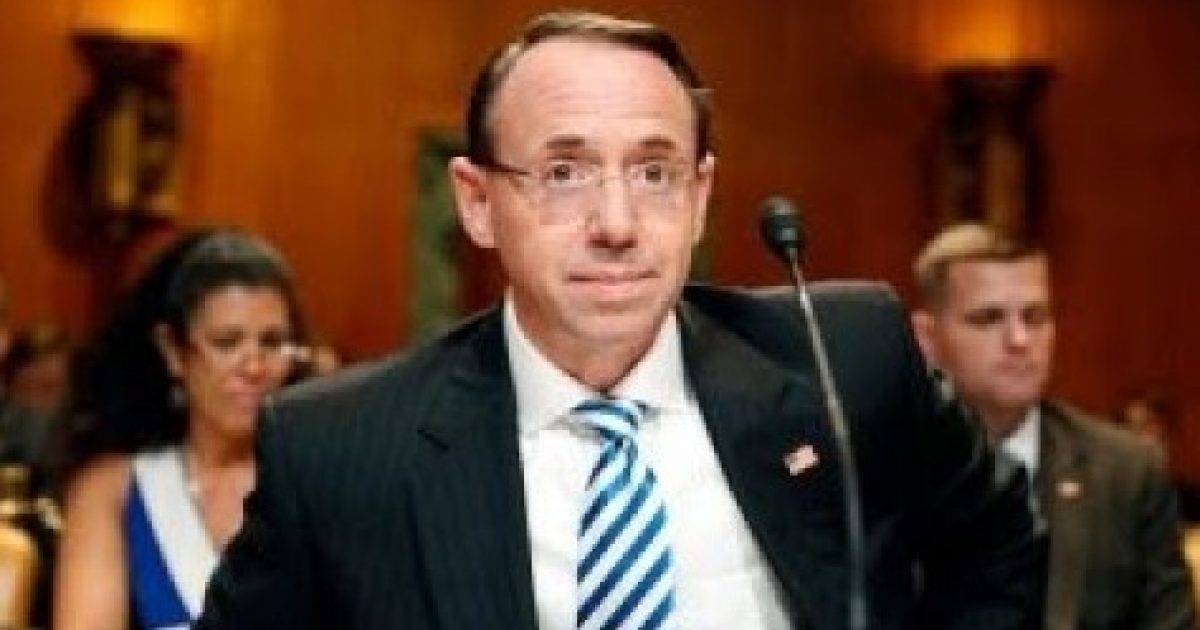 [VIDEO] Deputy Attorney General Rod Rosenstein has been walking a dangerous path in stonewalling the House of Representatives. The Deputy Attorney General has yet to deliver the documents that the House has required him to deliver regarding the Trump/Russia collusion investigation. The Deputy Attorney General is facing serious threats of impeachment from Speaker of the House Paul Ryan over his intransigence to deliver. There is more to this fight than just the need to see what is in the documents. Congress must be allowed to perform its duty of oversight of the various departments of the Federal government. Without this oversight, we are in danger of tyranny.

As Written and Reported By Jason Devaney for Newsmax:
The House is prepared to file articles of impeachment against Deputy Attorney General Rod Rosenstein if the Department of Justice fails to fork over documents related to the Russia probe that lawmakers have requested by Friday.
Republicans have tossed around the impeachment threat for weeks. Rep. Jim Jordan, R-Ohio, said during an interview on Fox News Friday morning that time has just about run out.
House Speaker Paul Ryan "has been clear … the full House goes on record and tells the Department of Justice, if you don't give us what we have within a certain time period we'll move to the next step," Jordan said.
"The resolution comes first, if Rosenstein doesn't comply, then it's contempt and we're prepared to file articles of impeachment against Mr. Rosenstein if he doesn't give the House of Representatives and Congress — a separate and equal branch of government — to give us the documents to get answers for you, the press, and the American people. We're at the end of the line."
Republicans have asked the DOJ for months to provide documents……
WAIT! THERE IS WAY MORE HERE KEEP READING:
Trending: Why the New Strzok-Page Texts Should Scare You
Jordan: House Prepared to Act on Rosenstein | Newsmax.com
take our poll - story continues below
Should Congress Remove Biden from Office?
Completing this poll grants you access to Great American Republic updates free of charge. You may opt out at anytime. You also agree to this site's Privacy Policy and Terms of Use.