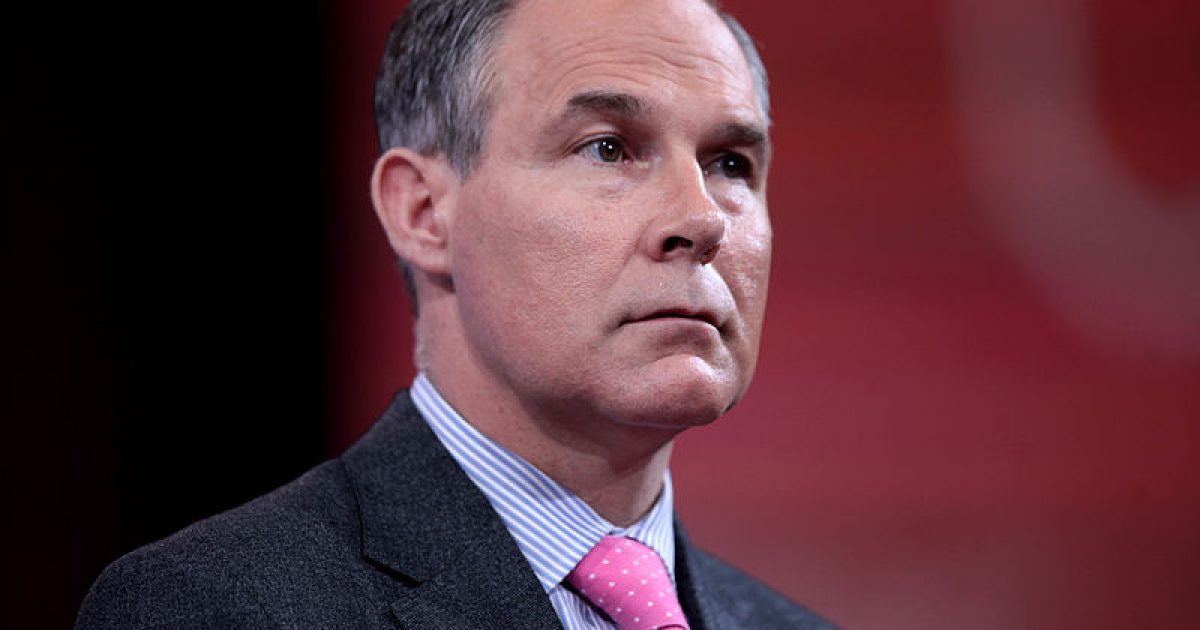 The latest attacks by the Democrats and their media minions show just how low they can set the bar in attacks on Donald Trump's head of the EPA, Scott Pruitt. This latest query by Democrat Senators is a prime example of the bovine excrement that the Trump administration has to put up with. What would be seen as normal behavior by any other is turned into a criminal accusation. 
As Written and Reported By Jazz Shaw for Hot Air:
Descent into parody.
The Democrats and their media enablers have been on the warpath against EPA Administrator Scott Pruitt pretty much since the day he was nominated for the post. You've no doubt seen the headlines and panel discussions which regularly discuss the "scandal-plagued" cabinet department. But this week, the latest demands from Democrats (eagerly picked up on cable news) for yet another investigation into Pruitt's activities have truly sunk to a new low.
You probably recall the brouhaha raised over Pruitt's "housing problem" which was turned into a "scandal" after it was discovered that he managed to get too good of a deal on a room he was renting from friends when he first arrived in Washington. (This may be the first time on record that the media complained about a government official not spending enough money.) That arrangement only lasted until he was ready to bring his family out to the Beltway and then he had to seek a new apartment for all of them. So this week the Democrats called for an investigation into whether or not one of his aides (who is also a friend) helped Pruitt find the new apartment and if that help constituted an unlawful "gift." (The Hill……
Trending: Kanye West: 'I Am Running for President of the United States'
THERE IS WAY MORE HERE KEEP READING:
take our poll - story continues below
Should Congress Remove Biden from Office?
Completing this poll grants you access to Great American Republic updates free of charge. You may opt out at anytime. You also agree to this site's Privacy Policy and Terms of Use.
Dem investigations into Scott Pruitt have officially jumped the shark (Another rant)