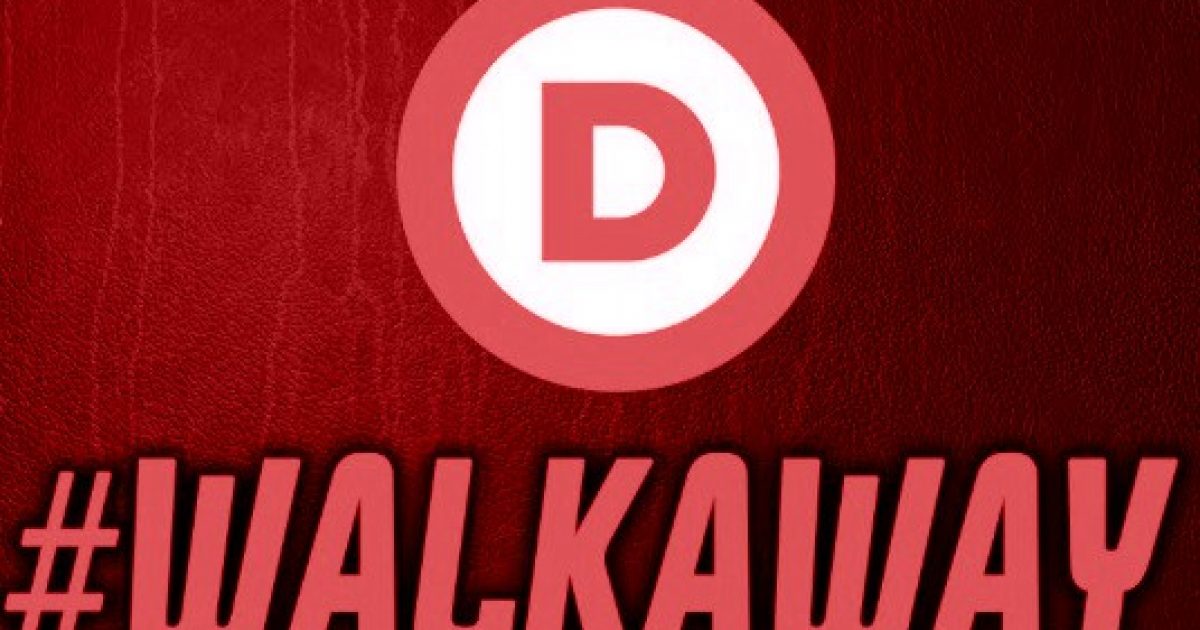 The #WalkAway movement is a grass roots operation that is striking fear into the heart of the Democratic Party. The Democrats are not willing to admit that they are moving so far to the left that thinking members of their party have figured them out. They need something else to blame. What better think to blame than Russian bots? Here is the story.
As Written and Reported By Debra Heine for PJ Media:
Millions aren't afraid of the Left's bullying anymore. Read their stories.
Democrats want you to think the #WalkAway campaign is a right-wing propaganda effort propped up by a legion of Russian bots, but don't you believe it. Brandon Straka's WalkAway Facebook group now has over 106,000 members — and anyone who takes the time to read their stories will quickly be disabused of the notion that bots could produce them.
The #WalkAway stories are compelling and often quite moving. People from every imaginable background — black, white, Hispanic, rich, poor, straight, gay, trans, and even celebrity — explain why they left the party. Most of these people voted Democrat their whole lives; most have lost friends for supporting President Donald Trump. Most have also found solace in the #WalkAway community.
In 2016, the Democrat media complex ignored the massive grassroots movement that came out in support for Trump, dismissing his massive rallies and popularity online as somehow insignificant. Now they are dismissing the #WalkAway campaign as a propaganda movement. Once again, something genuine and significant is happening across the nation, and it's getting ignored or ridiculed by media elites. It doesn't matter. Like a snowball rolling downhill, the movement is getting bigger and bigger with each day and there's nothing an elite can do to stop it……..
Trending: World Wide Web Founder Worried About the Growing Power Wielded by Google and Facebook
THERE IS EVEN MORE HERE KEEP READING AT THE LINK BELOW:
take our poll - story continues below
Should Congress Remove Biden from Office?
Completing this poll grants you access to Great American Republic updates free of charge. You may opt out at anytime. You also agree to this site's Privacy Policy and Terms of Use.
No, The #WalkAway Movement Isn't Run By Russian Bots