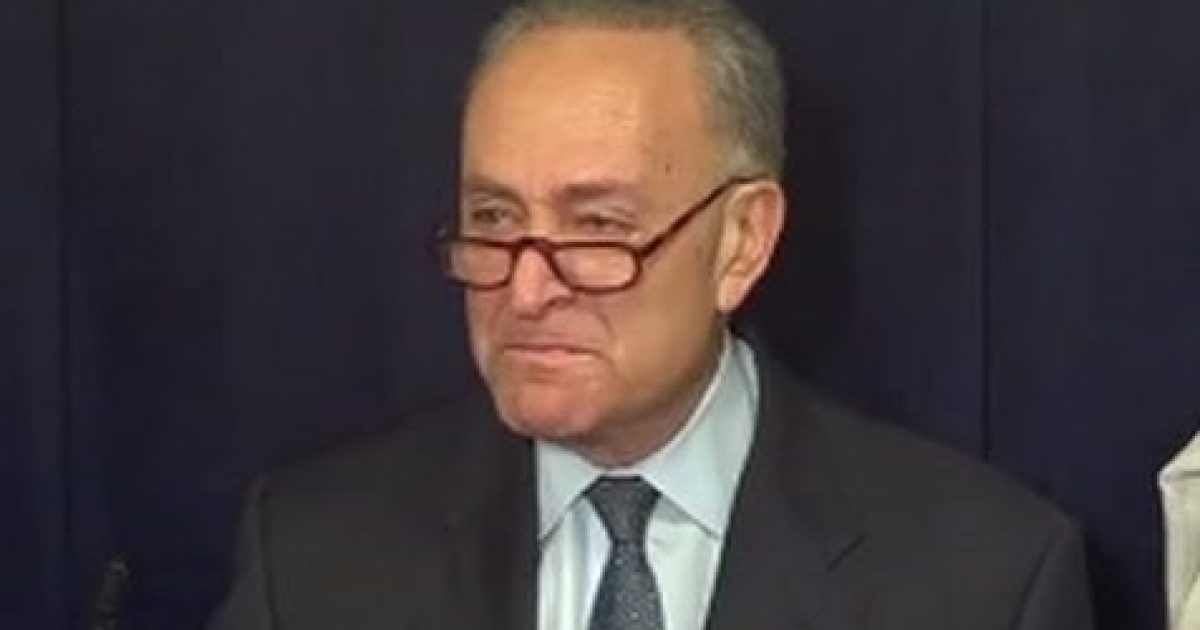 It seems comical that the Democrats now want to make demands on what is derived from the North Korea Summit. Do not fool yourself. The Democrats do not really want a deal. They want to put in stipulations that will ensure that President Trump will not be able to reach any sort of agreement with North Korea. In a letter that was signed by Minority Leader Chuck Schumer and Senators Robert Menendez, Richard J. Durbin, Mark R. Warner, Dianne Feinstein, Patrick Leahy, and Sherrod Brown there are five demands that you can read below.
As Written By MAIREAD MCARDLE for the National Review:
Senate Democrats have threatened to block any deal will North Korea that does not meet their list of demands.
"Any deal that explicitly or implicitly gives North Korea sanctions relief for anything other than the verifiable performance of its obligations to dismantle its nuclear and missile arsenal is a bad deal," seven prominent Democrat senators wrote Monday in a letter to President Trump.
The senators outlined five specific requirements a deal with the dictatorship must meet in order to gain their support, and promised to use congressional power to block any deal that does not meet those requirements:
The deal must include the dismantlement and removal of all nuclear, chemical, and biological weapons from North Korea.
The U.S. must ensure a "complete and verifiable denuclearization of North Korea," removing all items related to nuclear-weapons production to prevent the country from reversing course.
North Korea must end its ballistic-missile program as well.
North Korea must comply with "anywhere, anytime" inspections to ensure it is not cheating on the deal, and sanctions must be immediately restored if it does cheat.
The deal must be permanent…….
AND THAT'S NOT ALL
Trending: Damning New Evidence "Appears"
THERE IS WAY MORE HERE KEEP READING:
take our poll - story continues below
Should Congress Remove Biden from Office?
Completing this poll grants you access to Great American Republic updates free of charge. You may opt out at anytime. You also agree to this site's Privacy Policy and Terms of Use.
North Korea Summit: Democrats List Demands for Deal | National Review