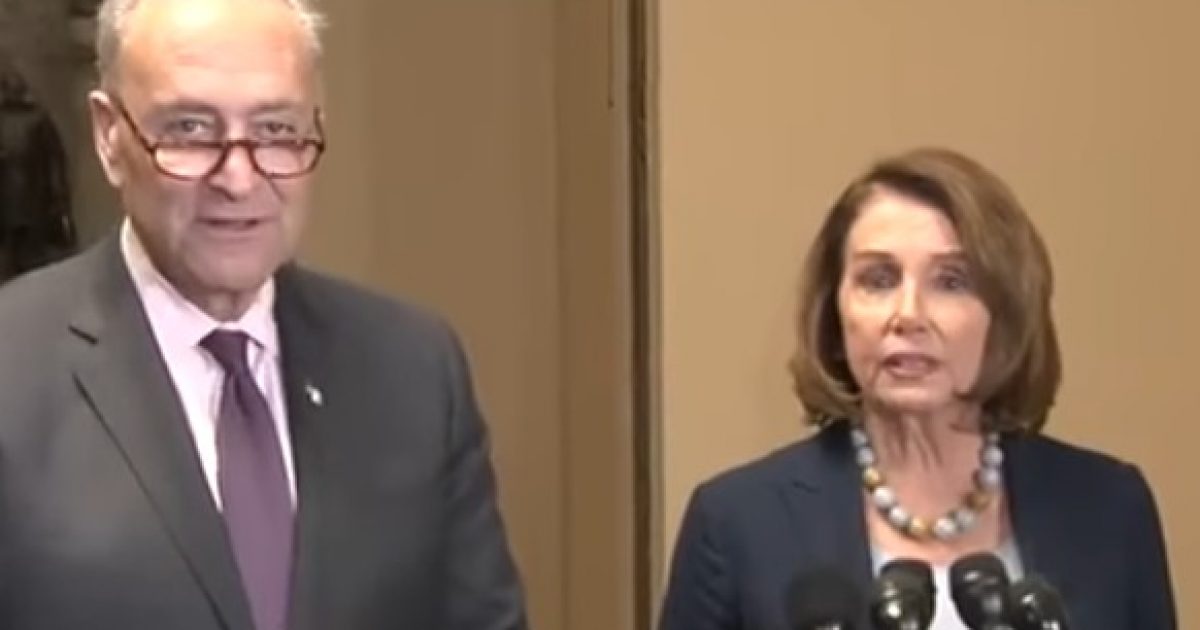 Senator Chuck Schumer and House Minority Leader Nancy Pelosi, like all good Democrats, pick the option that serves their endgame the best. In this case, they go for CFPB Option B and back the loser in the court fight over who runs the bureau. This is after the case was lost.
The Consumer Financial Protection Bureau is a rogue bureau created by Congress to be above the control of Congress. Is that even legal? Anyway, the battle is over whether or not the President can appoint the head of the Bureau. The court says that yes he can. Here are all the details.
As Written By Cortney O'Brien for Townhall:
Trending: Nigel Farage Warns of Globalist Plot
A U.S. District Court judge in Washington Court has ruled that Trump-appointed Mick Mulvaney is the rightful acting director of the CFPB, but that didn't stop Nancy Pelosi and Chuck Schumer from standing by the defeated.
Incredibly thankful for the determination of Leandra English, the rightful Acting Director of @CFPB. #DefendCFPB pic.twitter.com/giUKsOCL2p

take our poll - story continues below

Completing this poll grants you access to Great American Republic updates free of charge. You may opt out at anytime. You also agree to this site's Privacy Policy and Terms of Use.

— Nancy Pelosi (@NancyPelosi) November 29, 2017
Richard Cordray, the outgoing chief of the Consumer Financial Protection Bureau, tried to give Leandra English his post. However, President Trump had other plans and announced that he was appointing Mick Mulvaney as the acting director. English requested to a judge that he block Mulvaney from taking over. The two parties cited different statutes in their quest to assume power. Team English leaned on the Dodd-Frank Act, while the Trump administration referenced the Vacancies Reform Act, allowing presidents to fill vacancies at executive agencies. The latter won.
Things did get pretty comical in the midst of the legal dispute. While English was already acting like she was in charge, emailing staff with orders, Mulvaney was bringing in donuts telling them to ignore her.
Mulvaney defenders chalk up English's behavior to an illegal "coup." White House Deputy Press Secretary Raj Shah applauded the court's decision to side with Trump
THERE IS EVEN MORE HERE:
Pelosi Ignores Court Ruling, Stands By Leandra English in CFBP Dispute – Cortney O'Brien