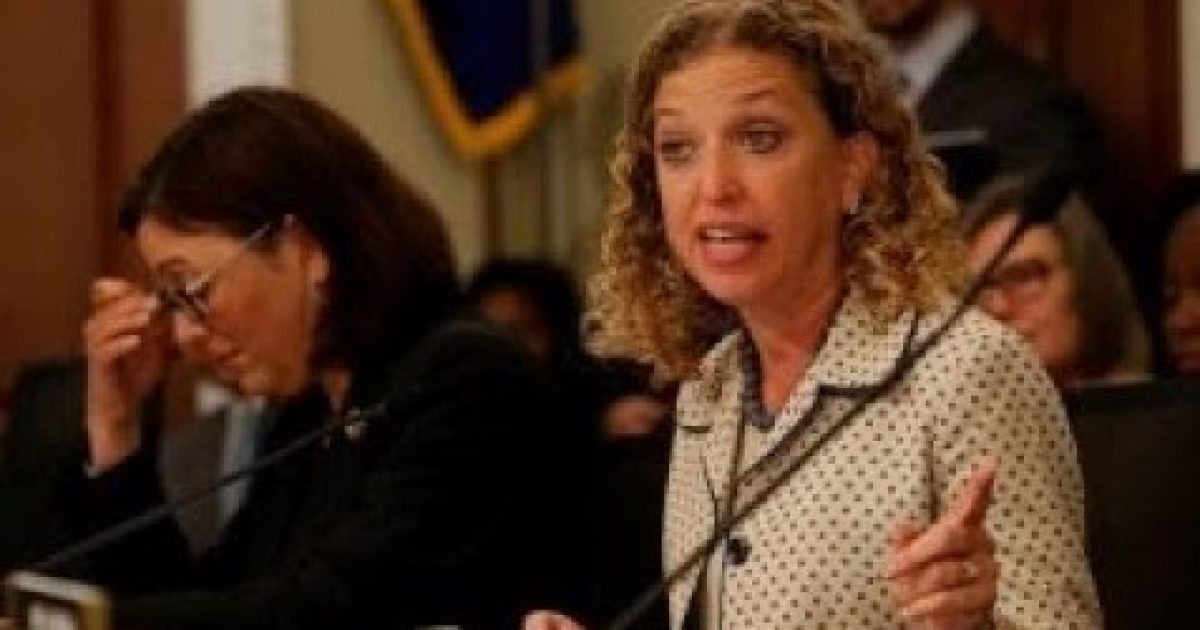 The Democratic Party is always looking for a way to use the Illegal Aliens Issue as a ploy to raise funds and pander to the voters. This latest move is sponsored by Florida's own Representative, Debbie Wasserman-Schultz. What is more, Ms. Wasserman-Schultz gives credit t CNN for giving her the idea. This bill, which will go absolutely nowhere, is about what to do with people who foster unaccompanied children who have crossed our borders. I should mention that these foster parents are also illegal. Wait! What?
As Written and Reported by Jazz Shaw for Hot Air:
Brought to you by Debbie Downer.
Trending: Nigel Farage Warns of Globalist Plot
They're nothing if not persistent. With the midterms just around the corner, a group of Congressional Democrats (and one Republican) are introducing legislation to shield illegal aliens, but only under specific circumstances. With significant numbers of unaccompanied minors coming into the country illegally or being separated from their parents if the adults are facing prosecution, quite a few of these kids wind up in the care of the Department of Health and Human services while they await a temporary home. Concerned citizens frequently come forward to offer their own homes for these purposes, which is quite admirable.
take our poll - story continues below
Completing this poll grants you access to Great American Republic updates free of charge. You may opt out at anytime. You also agree to this site's Privacy Policy and Terms of Use.
But not all of the "concerned citizens" are actually citizens. Some of them turn out to be illegal aliens themselves and in some cases, they have been detained and scheduled for deportation. This has drawn the attention of former DNC Chairwoman Debbie Wasserman-Schultz (yes, she's still around), and she's the sponsor of a bill designed to prevent the deportation of illegals who are trying to sponsor these children. (CNN)
A bipartisan group of lawmakers are seeking to prevent the Trump administration from arresting undocumented immigrants who come forward to take care of undocumented immigrant children who are in ……
KEEP READING THERE IS EVEN MORE AT THE LINK BELOW:
The Democrats' latest bill to shield illegal aliens