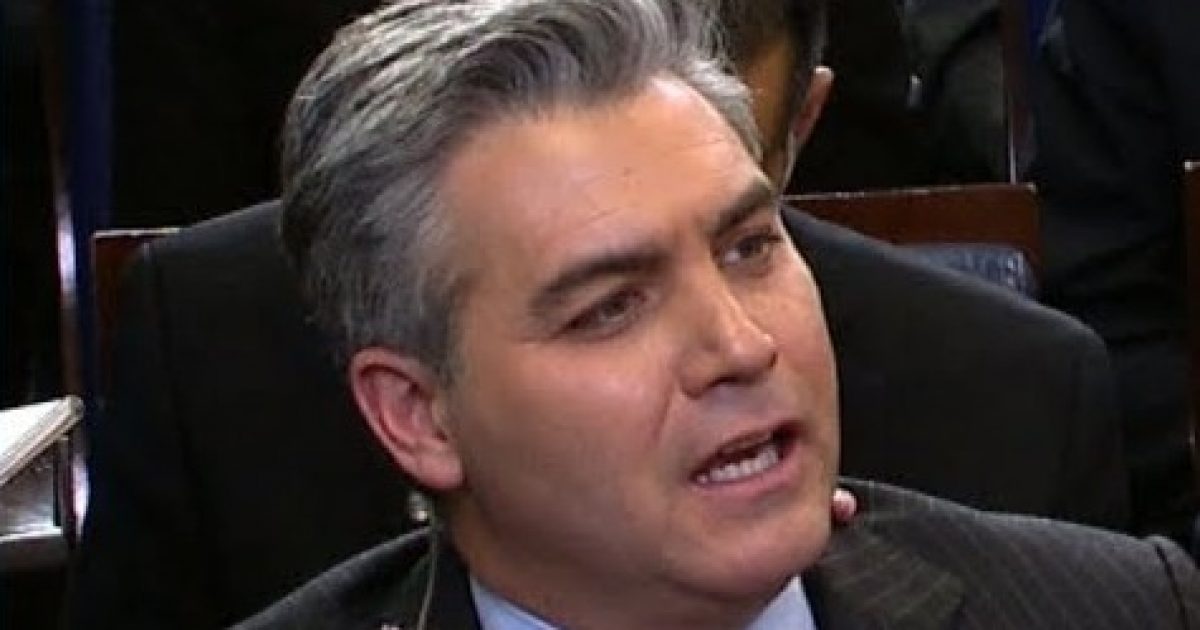 [VIDEO] This will not be the first time that CNN's very own Jim Acosta has carried the water for the Democrats. On this occasion, Mr. Acosta was trying to capitalize on immigration issues regarding illegal immigrant children. It is weird that the party and their minions the booed God in their National Convention would also feel free to quote scriptures. They got that wrong as well. Here are the details and the video.
Even Newsweek gets it right: The number of immigrant children held in custody has surged under Trump's crackdown–but Obama held many more 
As Written and Reported By Michael Knowles for the Daily Wire:
Democrats may boo God at their national party convention, but they breathlessly cite scripture out of context when it suits their political purposes. Jim Acosta, a CNN television "reporter" who has curiously never been spotted in the same place at the same time as Will Ferrell, accused the Trump administration of un-Christian behavior Thursday at a White House Press conference. Acosta pontificated, "The Attorney General earlier today said somewhere there's a justification for this in the Bible. Where does it say in the Bible that it's moral to take children away from their mothers?"
WATCH: During a tense exchange over immigration policy, White House Press Sec. Sanders tells CNN correspondent Jim Acosta that it is "hard for you to understand even short sentences, I guess." pic.twitter.com/qvGQe3WsIA

— NBC News (@NBCNews) June 14, 2018
Trending: CNN Panel Bashes Hillary Clinton?
Jake Tapper joined in briefly to quote scripture on Twitter as well:
take our poll - story continues below
Should Congress Remove Biden from Office?
Completing this poll grants you access to Great American Republic updates free of charge. You may opt out at anytime. You also agree to this site's Privacy Policy and Terms of Use.
Children are a heritage from the LORD, offspring a reward from him. Like arrows in the hands of a warrior are children born in one's youth. Blessed is the man whose quiver is full of them. They will not be put to shame when they contend with their opponents in court.Psalm 127:3-5

— Jake Tapper (@jaketapper) June 14, 2018
Daily Wire continues:
Acosta was referring to a federal policy that temporarily separates illegal alien children from their parents upon apprehension. Ironically, as Ben Shapiro points out, the policy only exists in the first place because Democrats and leftist judges have insisted that authorities cannot detain children, meaning that they must temporarily separate children from parents in order to prosecute illegal immigration at all. White House Press Secretary and Evangelical Christian Sarah Huckabee …..
KEEP READING THERE IS WAY MORE HERE:
Democrats Boo God. Then They Quote The Bible To Attack Trump. | Daily Wire