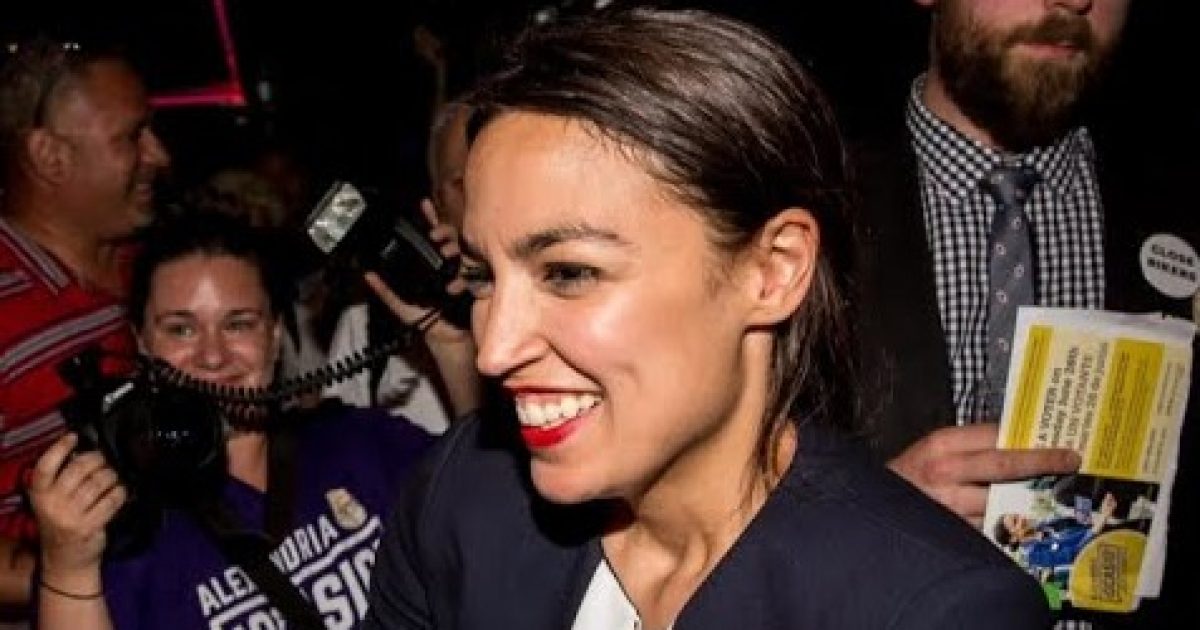 Alexandria Ocasio-Cortez has called for an activist approach to present border policies. Now she is calling for another occupy movement. She wants to shut down airports and border crossings as well as occupying ICE offices. She is the driving force moving the Democratic Party off to the extreme left. Even her party wants her to go away. In her interview, she is all about herself. Miss Smarty Pants only wants to hear that she's a genius political rock star who knows everything about everything. So y'all just hush up about her fake-o-nomics fakery and let her do her thang! It can only hurt the Dems in November.
As Written and Reported By John Binder for Breitbart:
Socialist Democrat candidate for Congress Alexandria Ocasio-Cortez in New York's 14th District is calling on left wing and open borders activists to "occupy" all United States airports, all borders in the U.S., and every office of the Immigration and Customs Enforcement (ICE) agency.
Trending: Damning New Evidence "Appears"
In a panel discussion with Democracy Now!, Ocasio-Cortez called for an uprising against President Trump's "zero tolerance" policy at the U.S.-Mexico border where all border crossers and illegal aliens are being criminally prosecuted.
take our poll - story continues below
Should Congress Remove Biden from Office?
Completing this poll grants you access to Great American Republic updates free of charge. You may opt out at anytime. You also agree to this site's Privacy Policy and Terms of Use.
Ocasio-Cortez called on activists to hold all U.S. airports, the southern and northern border in the U.S., and every ICE office in occupation:
I believe the moral character of the United States is at stake. So for me, it wasn't a question of whether I should go down [to the border]. We have to have a rapid response. And I think every day that we go on — especially a day when something that heinous happens — we have to occupy all of it. We need to occupy every airport, we need to occupy every border, we need to occupy every ICE office until those kids are back with their parents, period. [Emphasis added]…………
WAIT, THERE IS VIDEO AND MORE ON THIS STORY AT THE LINK BELOW:
Ocasio-Cortez: Occupy All ICE Offices, Borders, U.S. Airports, 'Occupy All of It'