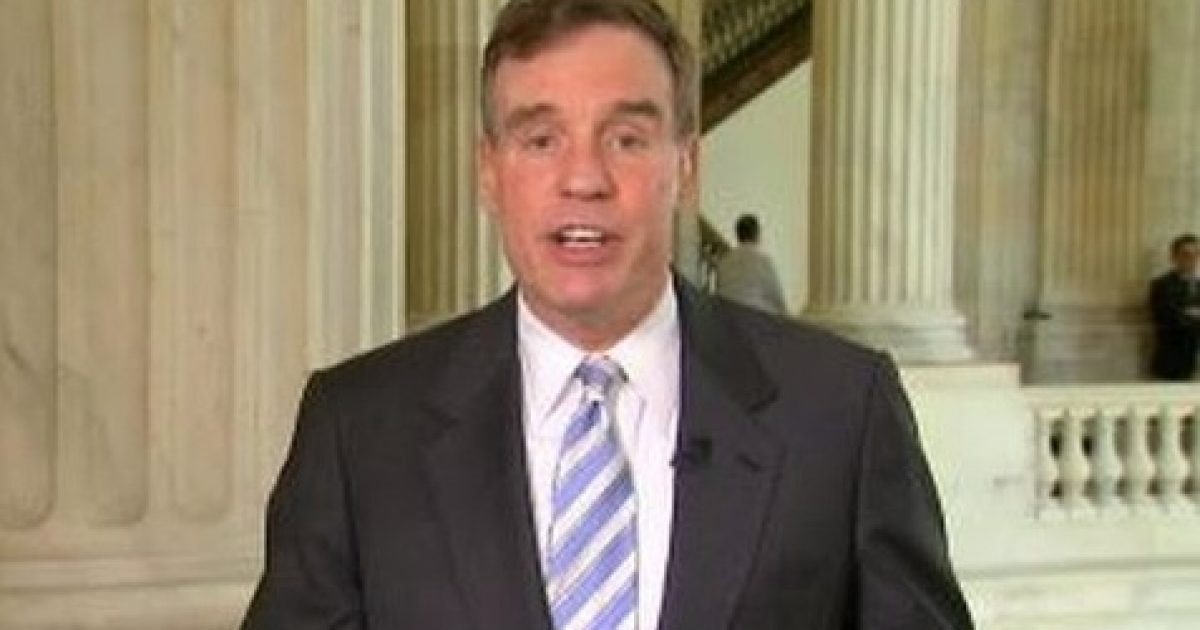 How in the hell does a Democratic Senator think that he has the power to strip the President of control of security clearances? Senate Intelligence Committee vice chairman Mark Warner, D-Va, in a totally political pandering stunt proposes an amendment to strip the President of that power. We call bovine excrement on that. Senator. We recognize it for what it is. All clearances should be pulled from any and all persons who do not hold an active position in the government. They do it to all the working class when they leave a job, so why should the elites be treated any different? This is a taxpayer-funded boondoggle so they can work as security consultants. Private employers should pay for clearances/updates as it does for all private employees.
On a side note it sure does seem like Senator Warner has been getting extremely vocal of late any time something like this happens. Is there a chance he is hiding something?
As Written and Reported By Caitlin Yilek for the Washington Examiner:
Trending: Kanye West: 'I Am Running for President of the United States'

Senate Intelligence Committee vice chairman Mark Warner, D-Va., said Friday he plans on introducing an amendment next week that will prohibit President Trump from stripping critics of their security clearances.

take our poll - story continues below

Completing this poll grants you access to Great American Republic updates free of charge. You may opt out at anytime. You also agree to this site's Privacy Policy and Terms of Use.

"I will be introducing an amendment next week to block the President from punishing and intimidating his critics by arbitrarily revoking security clearances," Warner tweeted. "Stay tuned."
I will be introducing an amendment next week to block the President from punishing and intimidating his critics by arbitrarily revoking security clearances. Stay tuned.

— Mark Warner (@MarkWarner) August 17, 2018
Warner will be introducing an amendment to the "minibus" appropriations bill that includes funding for the Departments of Defense, Labor, Health and Human Services, and Education, his spokeswoman clarified.

The amendment is unlikely to garner support among Republicans who have supported Trump's decision this week to revoke former CIA Director John Brennan's security clearance. Brennan has been a vocal critic of the president, often appearing on cable news to denounce Trump…….
KEEP READING THERE IS WAY MORE AT THE LINK BELOW:
Mark Warner threatens amendment to block Trump from stripping security clearances