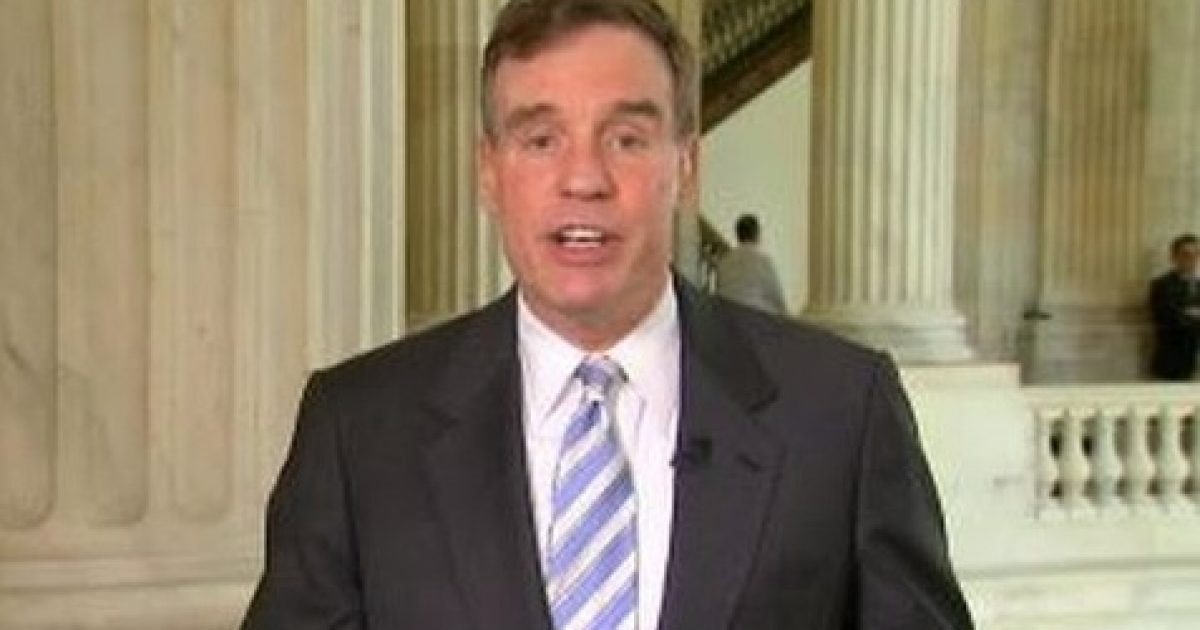 Virginia's Democratic Senator Mark Warner has been heard boasting that the Russian investigation is going to require you to "buckle up." Not only that but the liberal Senator boasts that he knows things about what is to be revealed that only he and Special Counsel Robert Mueller know about. You may find that to be just a little bit over the top. It may just be wishful thinking on his part.
Why is Senator Mark Warner (D-VA), perhaps in a near drunken state, claiming he has information that only he and Bob Mueller, the leader of the 13 Angry Democrats on a Witch Hunt, knows? Isn't this highly illegal. Is it being investigated?

— Donald J. Trump (@realDonaldTrump) June 25, 2018
Trending: World Wide Web Founder Worried About the Growing Power Wielded by Google and Facebook
As Written and Reported By Naomi Lim for the Washington Examiner:
Sen. Mark Warner, D-Va., told more than 100 people at a Democratic Senatorial Campaign Committee event that they should "buckle up" for more revelations in the Russia investigation in the coming months, boastfully joking that there was information only known to himself and and special counsel Robert Mueller.
"If you get me one more glass of wine, I'll tell you stuff only Bob Mueller and I know," Warner quipped to the crowd, according to Politico, referring to Mueller's probe into Russian meddling in the 2016 election and whether President Trump obstructed justice.
"If you think you've seen wild stuff so far, buckle up. It's going to be a wild couple of months," Warner added.
Any Mueller bombshells released close to this November's midterm elections are sure to amplify attacks by Republicans led by Trump that the probe has been politically motivated.
Warner, the top Democrat on the Senate Intelligence Committee, made the comments at the DSCC'S annual Majority Trust retreat on Martha's Vineyard, Mass., on Friday……
take our poll - story continues below
Should Congress Remove Biden from Office?
Completing this poll grants you access to Great American Republic updates free of charge. You may opt out at anytime. You also agree to this site's Privacy Policy and Terms of Use.
KEEP READING BY CLICKING THE LINK BELOW:
'Buckle up' for more Robert Mueller Russia revelations, Mark Warner says