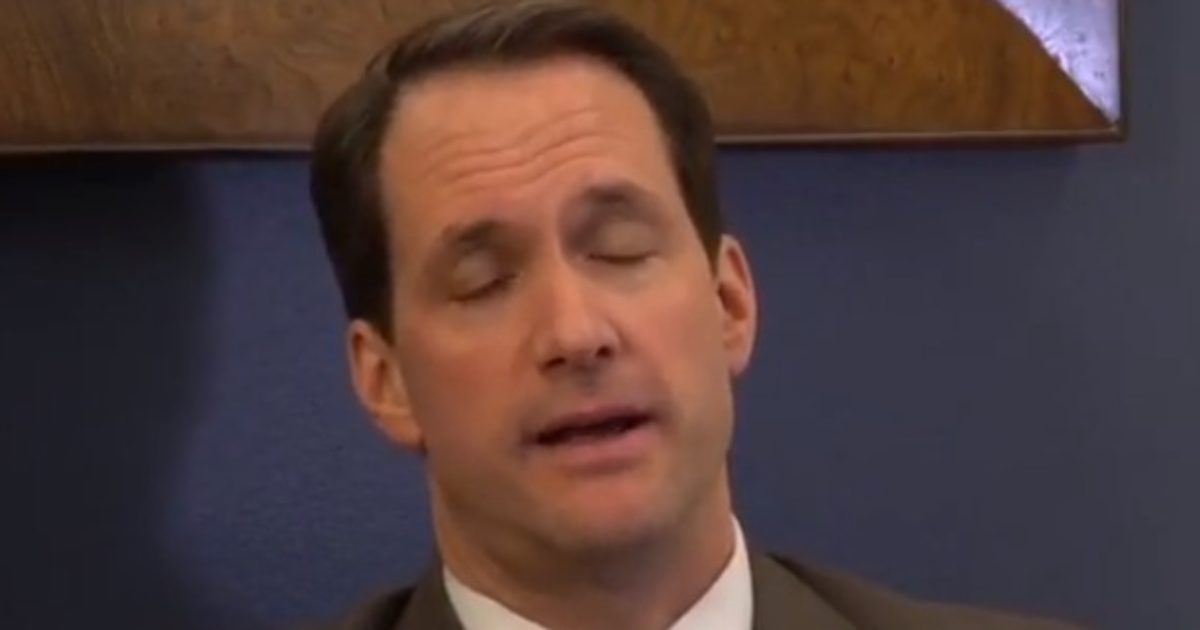 Democratic Representative Jim Himes of Connecticut said that the op-ed leaker appears to be protected by the First Amendment. According to Mr. Himes, there was no classified information revealed in the op-ed that basically called the Donald Trump run White House a crazy house. It did more than that, it attacked the very competency of our Commander-in-Chief. Whether Himes is correct or not, and there are always non-disclosure agreements, there was another thing revealed. If there really is an anonymous staffer gone rogue, then this op-ed confirms that there actually is a deep state focused on the overthrow of the President.
As Written and Reported By Nick Givas for the Daily Caller:
'Shot in the dark by the White House'
Trending: Judicial Watch Uncovers More Deception By Former AG Loretta Lynch
Democratic Rep. Jim Himes of Connecticut said on CNN's "New Day" Monday that the White House staffer who wrote an op-ed for The New York Times is protected by the First Amendment.
take our poll - story continues below
Should Congress Remove Biden from Office?
Completing this poll grants you access to Great American Republic updates free of charge. You may opt out at anytime. You also agree to this site's Privacy Policy and Terms of Use.
Host John Berman asked Himes if any laws were broken with the publishing of the op-ed. Himes said the staffer's right to free speech shields them from any consequences. (RELATED: Jim Himes Predicts Terrible Fate For Anyone Who Challenges Mueller Or Comey)
"Of course not," Himes replied. "Americans don't sacrifice their First Amendment rights just because they go to work in the White House."
Himes said no classified information was released so no crime was committed. He accused the White House of grasping at straws to frame the debate in its favor.
"Revealing classified information, of course, is a crime. There's no allegations that there was classified information released there. So now, this just feels like another sort of shot in the dark by the…..
WAIT! THERE IS MORE. KEEP READING AT THE LINK BELOW:
Democratic Rep. Jim Himes: NYT White House Leaker Is Protected By The First Amendment | The Daily Caller