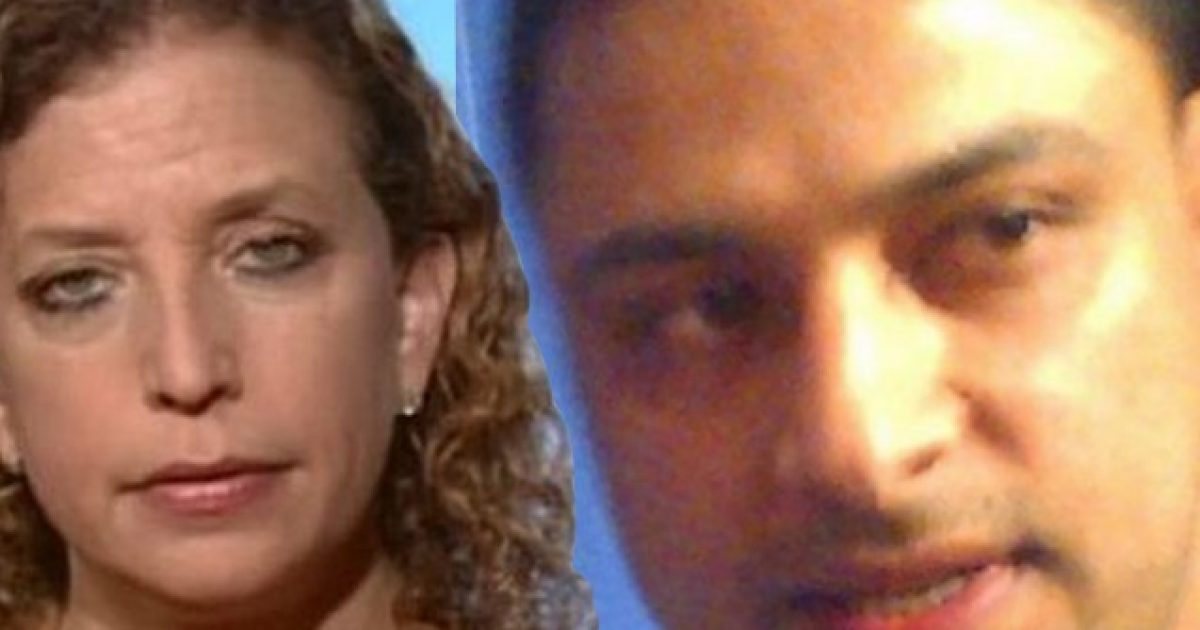 The Democratic IT aides hired by former DNC chair Debbie Wasserman-Schultz seemed to have had nefarious designs on Congressional servers that were not theirs to maintain. House investigators have turned up more evidence of behavior that appears to have been data mining. They even accessed servers that they were not contracted to provide service for. 
Back in September, The Daily Caller reported:
Democratic congressional aides made unauthorized access to a House server 5,400 times and funneled "massive" amounts of data off of it. But there's nothing to see here, Democrats told The Washington Post: They were just storing and then re-downloading homework assignments for Imran Awan's elementary-school aged kids and family pictures.
Trending: What James Carville Just Called 'The Caravan' Is Rather Shocking
Read more about the investigation here.
take our poll - story continues below
Completing this poll grants you access to Great American Republic updates free of charge. You may opt out at anytime. You also agree to this site's Privacy Policy and Terms of Use.
As Written and Reported By Luke Rosiak for the Daily Caller:
House investigators concluded that Democratic IT aides made unauthorized access to congressional servers in 2016, allegedly accessing the data of members for whom they did not work, logging in as members of Congress themselves, and covering their tracks, according to a presentation summarizing the findings of a four-month internal probe.
Their behavior mirrored a "classic method for insiders to exfiltrate data from an organization," and they continued even after orders to stop, the briefing materials allege. There are indications that numerous members' data may have been secretly residing not on their designated servers, but instead aggregated onto one server, according to the briefing and other sources. Authorities said that the entire server was then physically stolen.
When acting on the findings, Democratic leadership appear to have misrepresented the issue to their own members as solely a matter of theft, a comparison of the investigators' findings with Democrats' recollections and a committee's public statement shows, leading 44 Democrats to not conduct protective measures typically taken after a breach — including informing constituents whose personal information may have been exposed. (A list of the involved members is below.)
The presentation, written by the House's Office of the Inspector General, reported under the bold heading "UNAUTHORIZED ACCESS" that "5 shared ….
KEEP READING THERE IS WAY MORE HERE:
Pakistanis Accessed Congressional Servers | The Daily Caller