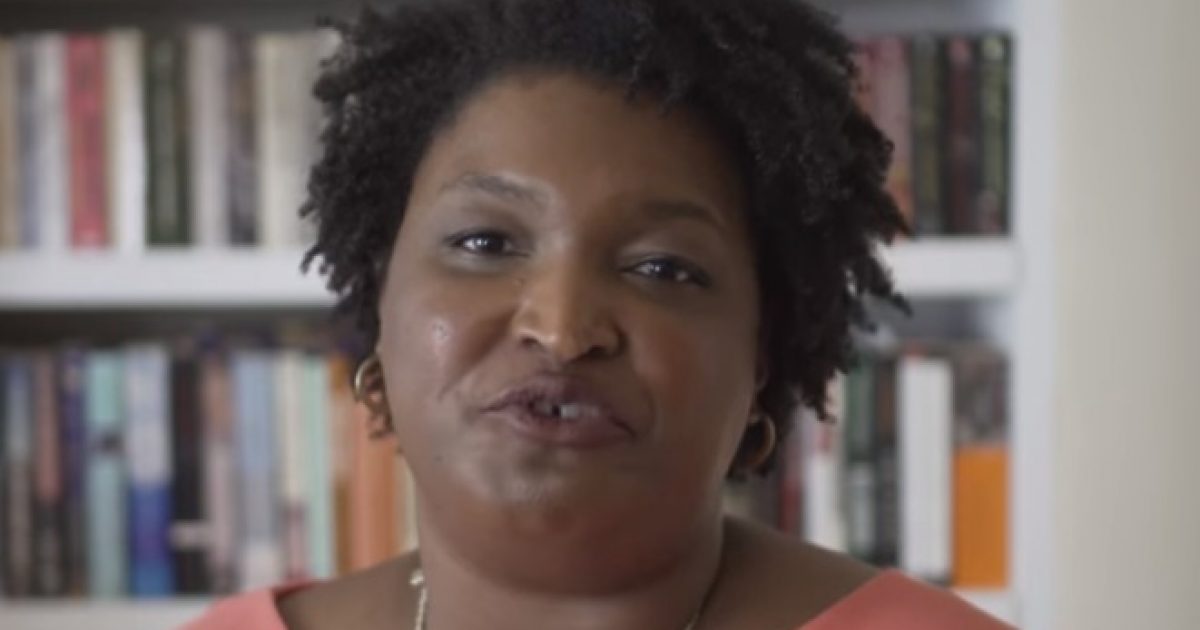 As Stacey Abrams sets out to become the first black governor of Georgia, she has a personal finance issue that questions all of her judgments. To say that she is fiscally irresponsible is not talking about her practices as a Democrat. It is a referral to her personal finances which are like a monetary train wreck. To make matters worse, she makes absurd excuses. Her is what she said.
As Written and Reported By Thomas Lifson for the American Thinker:
She didn't understand that she can't spend the money she owed for taxes?
Trending: Senator Swoops In to 'Protect' Rod Rosenstein
Stacey Abrams, the Democrat nominee for governor of Georgia, has set hearts aflutter among identity politics aficionados all across America.  She's black!  She's female (cis-gendered, although it shouldn't really matter except to troglodytes)!  There's never been a black governor of Georgia, nor a female governor.  A twofer!
take our poll - story continues below
Do you think the 2nd Amendment will be destroyed by the Biden Administration?
Completing this poll grants you access to Great American Republic updates free of charge. You may opt out at anytime. You also agree to this site's Privacy Policy and Terms of Use.
Why, what else could anyone want?  It's enough to drive turnout among black American voters, and maybe, just maybe put a Democrat in office as governor of Georgia after 16 long years, and therefore enable headlines proclaiming a national revolt against you-know-who.
Well, one thing voters in Georgia might want from a future governor is a basic understanding of finance.  Unfortunately, Ms. Abrams flunks that test, but she doesn't think it is important.
Jason Hopkins reports at the Daily Caller:
The former state representative has acknowledged that she owes more than $200,000 in student loans, credit card debt and IRS back taxes.

"I did not understand that those magical slivers of plastic that I was getting in in [sic] college, a $100 purchase was going to cost me like $3,000 over the next seven years," Abrams stated in an interview with Yahoo Finance.  "And that if I didn't pay the bill every month it was going on some report that was going to follow me even after I had a great job."

Abrams owes back taxes amounting to $40,201 for 2015 and $13,851 for 2016. She owes $96,512 in student loan debt and another $77,522 in credit card debt spread over nine different accounts.  In total, she is about $228,000 in the red.  This number….
WAIT! IT DOESN'T END THERE. KEEP READING AT THE LINK BELOW:
Dems' dream girl for 'first black governor of Georgia' confesses fiscal incompetence