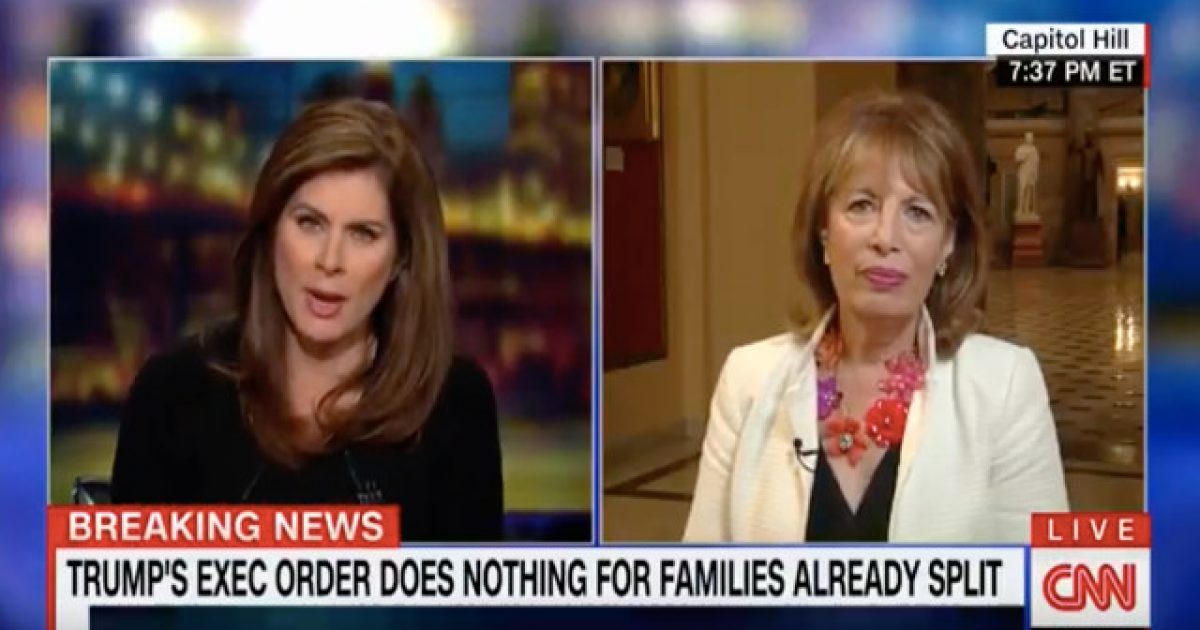 According to Democratic Rep. Jackie Speier, protesters were just "spontaneous" when they protested the presence of Department of Homeland Security Secretary Kirstjen Nielsen at a Mexican restaurant. Just the good old exercise of free speech is what she is implying. They certainly had just cause to be angry at Nielsen for not doing the job they want to be done by Homeland security.
As Written and Reported By Michael Cantrell for Flag and Cross:
Democratic Rep. Jackie Speier came out on Wednesday and defended the actions of a group of aggressive protesters who ran Department of Homeland Security Secretary Kirstjen Nielsen out of a Mexican restaurant.
take our poll - story continues below
Completing this poll grants you access to Great American Republic updates free of charge. You may opt out at anytime. You also agree to this site's Privacy Policy and Terms of Use.
Trending: Tech Giants are Strangling our Culture and Economy
The protesters were angry with current immigration policy separating children of illegals from parents, failing to understand the policy in question has been around long before Trump took office in 2017.
CNN's Erin Burnett asked Speier about the protesters, who were organized by the Metro D.C. Democratic Socialists of America to heckle Nielsen over the administration's immigration policy. Speier said the protest was "probably spontaneous."

"What happened there was probably spontaneous. Those weren't progressives; those were just people who are disgusted by the way the administration has thought it was okay to separate parents and their children," Speier said.

The heckling was not spontaneous, according to the New York Times, which reported that the socialist group came to the restaurant after finding out Nielsen was there.

"I suppose everyone has the right to have dinner wherever they want," Speier said. "And I can't speak to whether that was spontaneous from people that were in the restaurant or if people followed her there. I don't know the facts and the situation."

"If you foment hate as the president does on a daily basis, in his base, it also creates a reaction by others," Speier said…..
This article originally appeared on Flag and Cross.