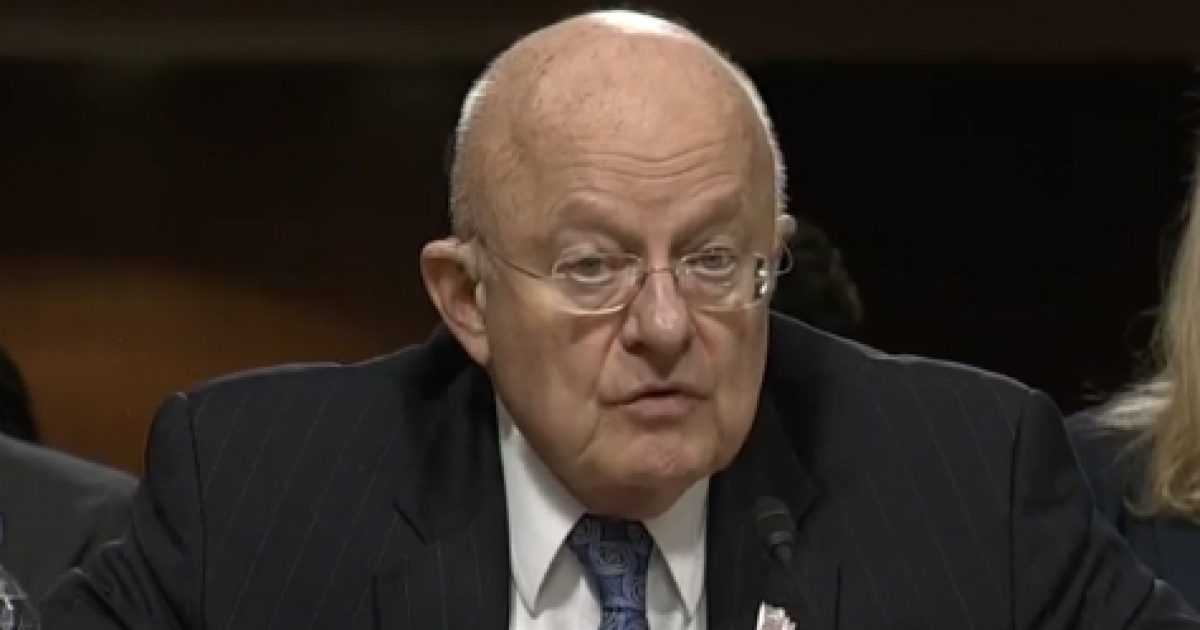 Look who has earned the title of being the Deep State's point man. James Clapper was the Director of the Office of National Intelligence from 2010 to 2017. The report just released by the House Select Committee on Intelligence was very critical of Clapper's role in things. He has been identified as having leaked selected classified information to the press. One can only assume that these leaks were all for political gain and to the detriment of President Donald Trump. The House report also found that there has not been any collusion with the Russians.
As Written and Reported By Daniel J. Sobieski for the American Thinker:
As the House Intelligence Committee on Monday announced its findings that there was no collusion between Team Trump and Russia, more evidence of the collusion between Deep State swamp creatures and a disloyal media to undermine the presidency of Donald Trump was also revealed.  James Clapper has been exposed as both a perjurer and a criminal leaker of classified information to the press.
The cynicism of Americans regarding integrity and accountability in government grew as swamp thing James Clapper avoided his part of the bog being drained.  The statute of limitations for prosecuting his perjury before Congress regarding surveillance of Americans expired on Monday:
Clapper, director of national intelligence from 2010 to 2017, admitted giving "clearly erroneous" testimony about mass surveillance in March 2013, and offered differing explanations for why.

Two criminal statutes that cover lying to Congress have five-year statutes of limitations, establishing a Monday deadline to charge Clapper, who in retirement has emerged as a leading critic of President Trump.

The under-oath untruth was exposed by National Security Agency contractor Edward Snowden, who sparked national debate on surveillance policy with leaks to the press……
KEEP READING THERE IS WAY MORE HERE:
Trending: Did Hillary Clinton just joke that all Blacks look alike? (Video)
James Clapper: Deep State Point Man
take our poll - story continues below
Should Congress Remove Biden from Office?
Completing this poll grants you access to Great American Republic updates free of charge. You may opt out at anytime. You also agree to this site's Privacy Policy and Terms of Use.