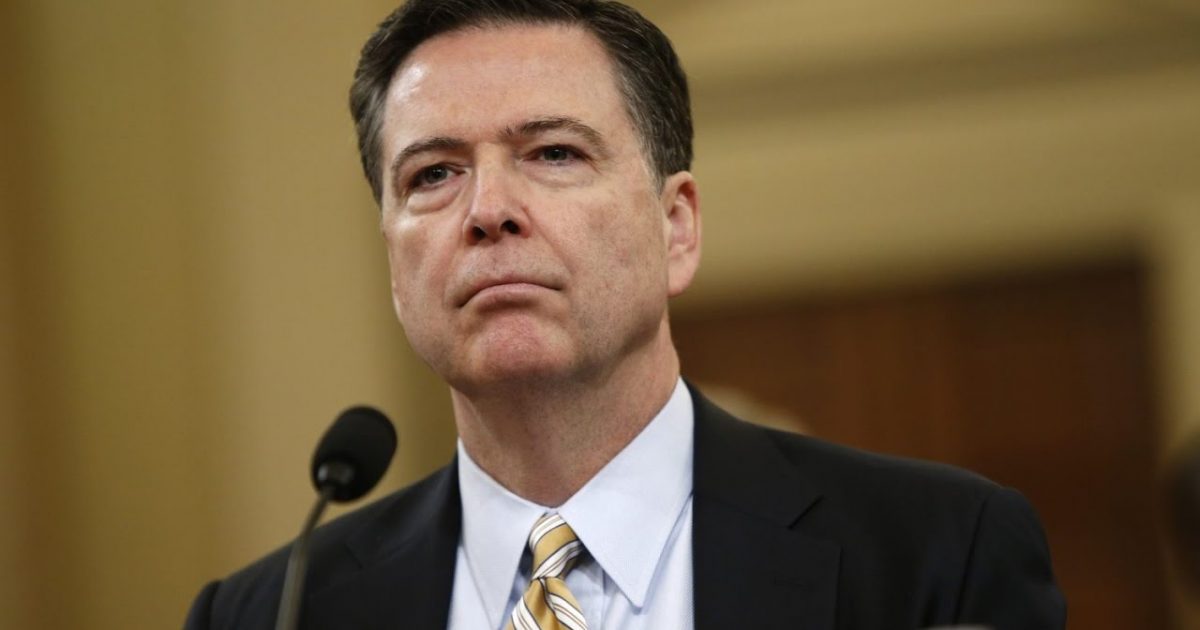 The FBI's reaction to requests for information about former FBI Director James Comey's memos makes you wonder if this is a Deep State operation. Under the Freedom of Information Act, various news agencies have sued to see the memos that Comey wrote after his meetings with President Donald Trump.
As you will recall, James Comey saw to it that a few selected memos were leaked to the press by an associate. He even stated that he selected these memos to ensure that a Special Counsel was appointed to look into a possible Trump-Russia connection. The FBI claims the release of these memos will hinder the investigation. What most of us would like to see is how they compare to the ones that were leaked.
As Written By Chuck Ross for the Daily Caller:
Trending: Judicial Watch Uncovers More Deception By Former AG Loretta Lynch
Government lawyers want a federal judge to block the release of memos written by former FBI Director James Comey about his conversations with President Trump, claiming that disclosing the documents would be "detrimental" to an investigation into Russian interference in the presidential campaign as well as an ongoing obstruction of justice probe.
take our poll - story continues below
Should Congress Remove Biden from Office?
Completing this poll grants you access to Great American Republic updates free of charge. You may opt out at anytime. You also agree to this site's Privacy Policy and Terms of Use.
The attorneys made the argument in a court filing submitted late Friday in response to a Freedom of Information Act lawsuit filed for the Comey memos by several news organizations, including The Daily Caller News Foundation, CNN, and USA Today.
The lawsuit sought the release of all of the memos that Comey wrote following his encounters with President Trump. Comey, who was fired by Trump on May 9, has testified that he wrote the memos following in-person meetings and phone conversations with Trump.
Just after his ouster, Comey gave a memo he wrote on Feb. 14 — just after the firing of national security adviser Michael Flynn — to a friend with instructions to leak it to The New York Times. Comey says he wrote in that memo that Trump asked him to shut down an investigation into Flynn……
THERE'S MORE, KEEP READING HERE:
Government Lawyers Ask Judge To Block Release | The Daily Caller