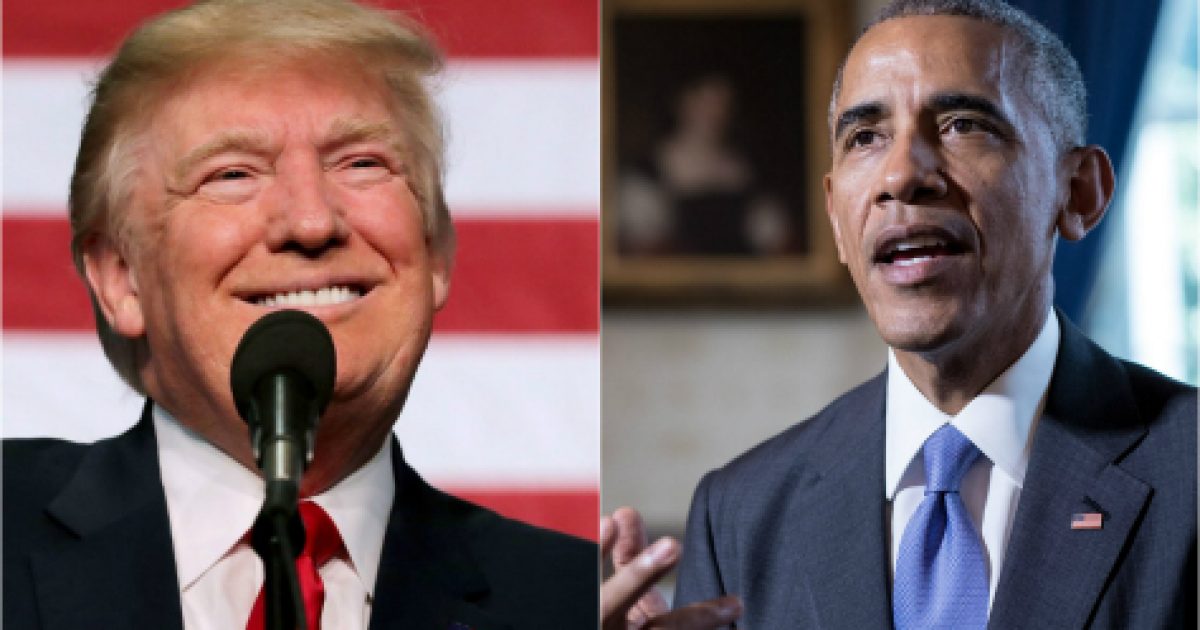 One thing that is perfectly clear to his supporters is that President Donald Trump does not owe anything to former President Barack Obama. That is not the way that Democrats and the mainstream media see the issue. Everytime President Trump overrides an Obama "achievement," the howls go up from the progressive socialist left. Why is that? Were Obama edicts chiseled in stone? Read this and comment.
As Written By Michael Goodwin for the New York Post:
Not much is happening in Washington these days. Just more of the same as President Trump continues to change or scrap the policies of the previous president and the media responds by insisting each time that the sky is falling.
Trending: Kanye West: 'I Am Running for President of the United States'
It's nine months into the administration, and there is no rest for the hair-on-fire coverage. Whether it's Trump's move to make changes to NAFTA, decertify the Iran deal, eliminate some ObamaCare rules or cut taxes, each is greeted with a collective howl of outrage.
take our poll - story continues below
Should Congress Remove Biden from Office?
Completing this poll grants you access to Great American Republic updates free of charge. You may opt out at anytime. You also agree to this site's Privacy Policy and Terms of Use.
Every report is a parade of horrors that celebrates critics as truth-telling prophets. All the code words about cruelty to the poor and benefits for the rich are trotted out, capped with warnings about race and gender impacts.
The hyperbolic language is designed to stoke partisan fear and rally the resistance. "Sabotage" is how The New York Times editorial page described the president's changes to ObamaCare (paywall), and it accused Trump of intentionally harming millions of people. Imagine that.
And so it goes, day after day, issue after issue. Stripped of policy fig leaves, the media reaction amounts to, "You can't do that! That's not how Barack Obama did it!"
See, the newcomer isn't welcome to the neighborhood. The White House and the presidency still belong to Obama. And whatever Obama did was right, so any changes are wrong.
Never mind that unemployment is at a 17-year low and the stock market is at historic highs, or that it's boom times for consumer and business sentiment. The economic ………
KEEP READING THERE IS MORE HERE: