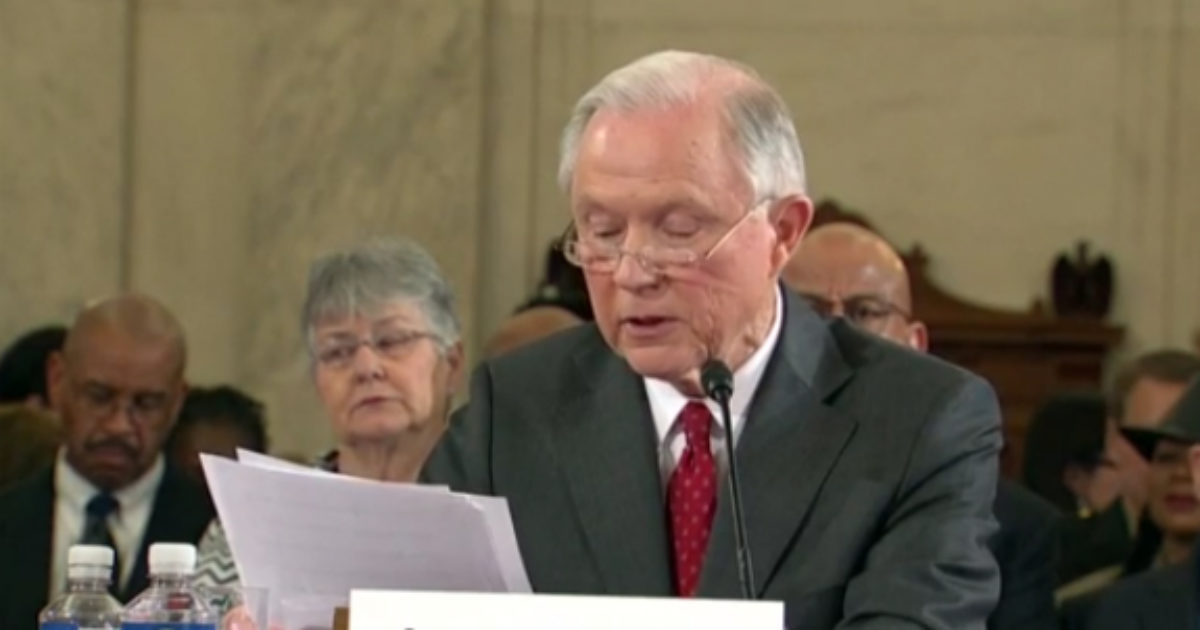 California Republican Representative  Darrell Issa has told Attorney General Jeff Session to either lead or get out of the way. The subject that Representative Issa is interested in pursuing is the case of the Associate Deputy Attorney General Bruce Ohr and the Anthony Steele dossier. Mr. Issa wants AG Sessions to deliver the information that has been requested by Congress.
As Written and Reported By Kathryn Blackhurst for Lifezette:
Veteran representative also anticipates Bruce Ohr's testimony this week 'about the things he clearly knew and did wrong'
Trending: If Hillary Doesn't Want President Trump's Attention Maybe She Should Stop Doing Stuff Like This
Attorney General Jeff Sessions "has to step up to the plate and do his job" and give congressional investigators the documents they've requested or "get out of the way," Rep. Darrell Issa (R-Calif.) warned on "Sunday Morning Futures" on Fox News.
take our poll - story continues below
Completing this poll grants you access to Great American Republic updates free of charge. You may opt out at anytime. You also agree to this site's Privacy Policy and Terms of Use.
"When Jeff Sessions was a senator, he certainly would have said, 'I want the information,'" said Issa (pictured above), a member of the House Committee on the Judiciary and former chairman of the House Committee on Oversight and Government Reform.
"Now he needs to be on the other side saying Congress has an absolute right, the American people have a right. And he needs to lead that or get out of the way. And when I say get out of the way, somebody has to replace him that will do it if he won't," Issa added.
Sessions, the first senator to endorse President Donald Trump's 2016 presidential bid, stunned the president in March 2017 — just one month after being sworn in as attorney general — when he recused himself from overseeing the investigation into allegations of collusion between the Trump campaign and Russia.
Sessions recusal left Deputy Attorney General Rod Rosenstein to appoint special counsel Robert Mueller to helm the probe in…
KEEP READING THERE IS MORE AT THE LINK BELOW:
Sessions Must 'Step Up to the Plate' or 'Get Out of the Way,' Issa Says