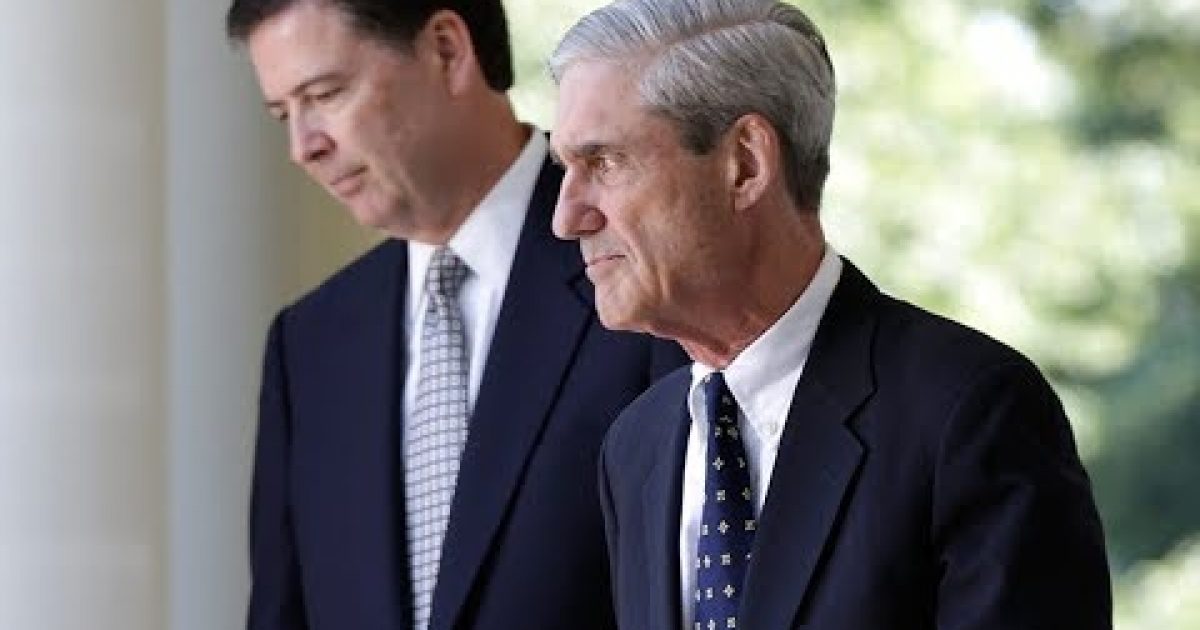 [VIDEO] Democratic Rep. Jim Himes has come out in defense of former FBI Director James Comey and Special Counsel Robert Mueller. In the strongest of terms, he defends their reputations. If you dare to "besmirch" their reputations, the Honorable Representative promises you a trip to the Nether Regions – Hell. That pretty much frames the argument. If you question these paragons of virtue, you must be part of Satans crowd. Really. See for yourself.
As Written and Reported By Allahpundit for Hot Air:
An hors d'oeuvre from Friday before tonight's main course on ABC. Comey's rehabilitation on the left was inevitable once Trump turned on him and he turned on Trump, but I didn't expect that rehab to be so total that it might now amount to de facto blasphemy among some of them to question Comey's motives.
Democratic Rep. Jim Himes: "People will rot in hell for besmirching the reputation, the integrity, and the professional history" of James Comey and Robert Mueller https://t.co/N7FVwrL2YZ

Trending: Why the New Strzok-Page Texts Should Scare You

— CNN Politics (@CNNPolitics) April 13, 2018
take our poll - story continues below
Should Congress Remove Biden from Office?
Completing this poll grants you access to Great American Republic updates free of charge. You may opt out at anytime. You also agree to this site's Privacy Policy and Terms of Use.
The lesson, I guess, is that so long as he's willing to take some petty jabs at Trump's hand size and orange glow in print, a man can be forgiven anything. Including tanking the Democrats' chances at the presidency at the last minute.
This is how negative partisanship works, though. To some Democrats like Jim Himes, it now requires believing that Comey is morally and ethically above reproach. To Republicans, well…
Unbelievably, James Comey states that Polls, where Crooked Hillary was leading, were a factor in the handling (stupidly) of the Clinton Email probe. In other words, he was making decisions based on the fact that he thought she was going to win, and he wanted a job. Slimeball!

— Donald J. Trump (@realDonaldTrump) April 15, 2018
THERE IS WAY MORE HERE KEEP READING
Dem rep: Those who besmirch the good names of James Comey and Robert Mueller will rot in hell