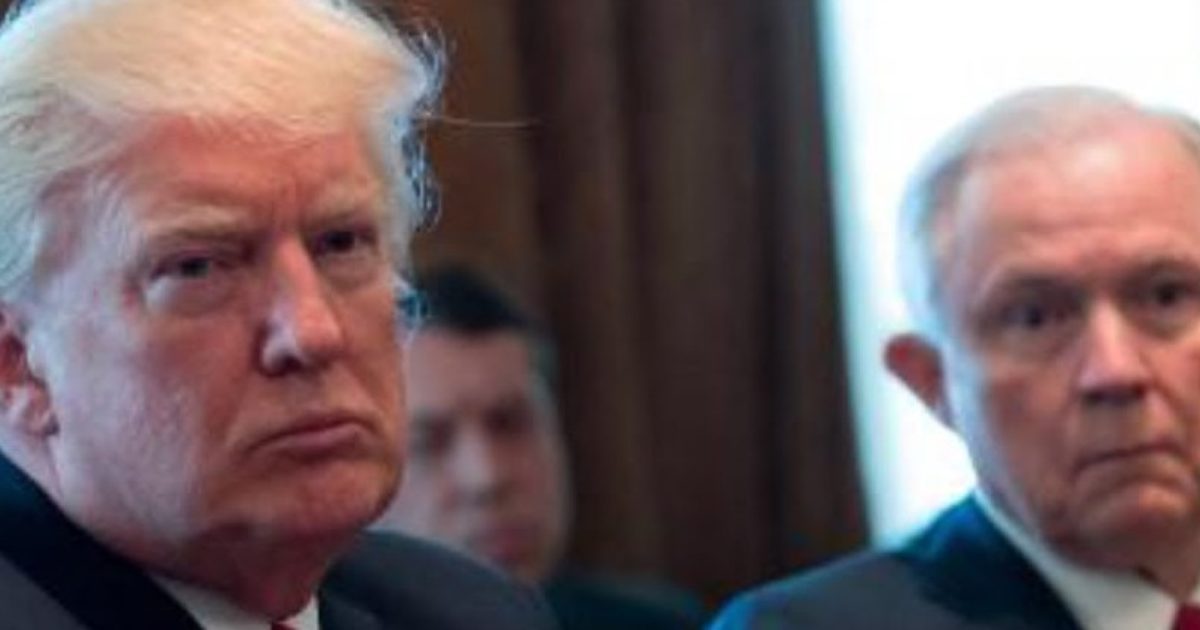 The creator of the Dilbert Cartoon is Scott Adams. He has a theory about the volatile relationship between President Donald Trump and his Attorney General, Jeff Sessions. He proposes that the President is sending warning signals to not only Special Counsel Robert Mueller but to Hillary Clinton and the rest of the Democratic Party. Have you heard the term, Mutually Assured Destruction? Here is how that might work.
As Written and Reported By Joel Pollak for Breitbart: 
Scott Adams, the creator of Dilbert and popular political prognosticator, floated a theory of "mutually assured destruction" on Sunday morning: if prosecutors pursue President Donald Trump, he will make sure that Hillary Clinton and her allies go to jail.
Trending: Why the New Strzok-Page Texts Should Scare You
Adams said that his theory explained why Trump had retained Jeff Sessions as Attorney General, even while attacking him for failing to pursue charges against Hillary Clinton, as well as members of the "deep state" who had conspired to spy on the Trump campaign.
take our poll - story continues below
Should Congress Remove Biden from Office?
Completing this poll grants you access to Great American Republic updates free of charge. You may opt out at anytime. You also agree to this site's Privacy Policy and Terms of Use.
The goal, he said, was to make sure prosecutors understood there was a "red line" they could not cross — because doing so would trigger Sessions's replacement with a prosecutor who would take down Trump's enemies:
Let me ask you this — and I've not seen any reporting on this: what would happen if they actually got the president on something serious? Well, between the time the president knew he was going down — and this is hypothetical, let's imagine that they found something in his business or something that was problematic — he would have a number of months of being in power before he was technically out of office. What would he do? Well, I think he would employ "mutually assured destruction" — not of
KEEP READING THERE IS WAY MORE AT THE LINK BELOW:
Scott Adams: If Donald Trump Goes Down, Hillary Clinton Goes to Prison | Breitbart