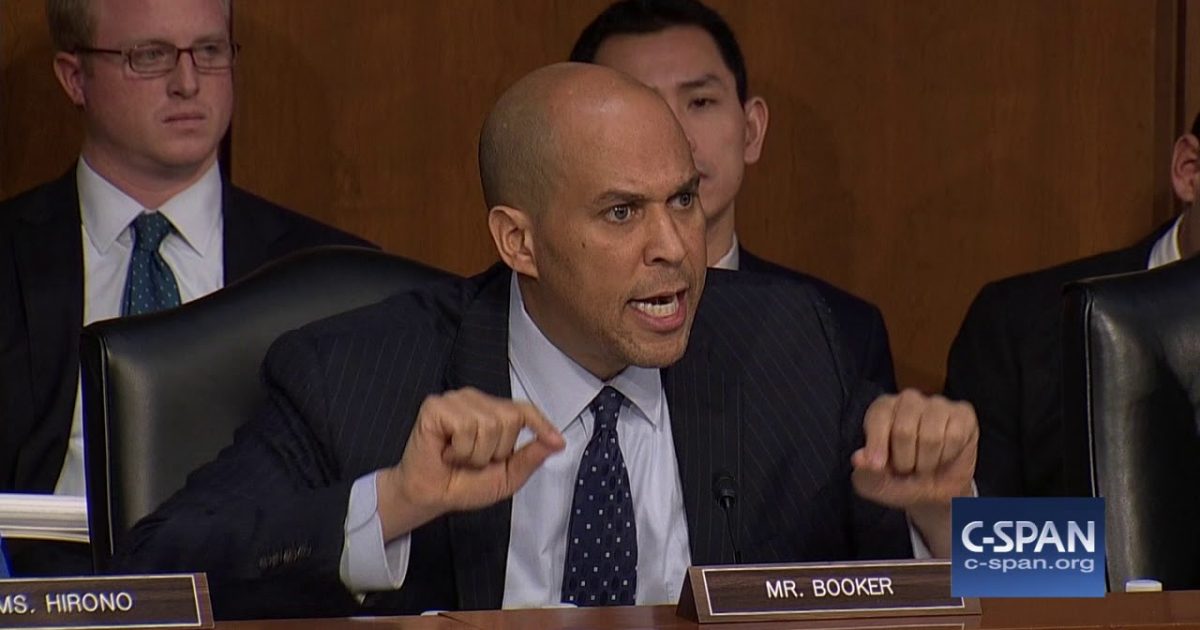 [VIDEO] New Jersey Senator Cory Booker will use any rhetoric that comes to his mind in an attempt to discredit the House Intelligence Committee FISA Court surveillance memo. Some of his comments in this video verge on being outright lies about the contents of the memo. His characterization of it being treasonous is a great overreach. The GOP led memo was sanitized to prevent such a problem. How can you generate this much smoke without a fire?
As Written and Reported By Hannity Staff:
New Jersey Senator Cory Booker continued his all-out anti-Trump rampage this week, saying he believes that releasing the House Intelligence Committee's FISA memo would be "tantamount to treason" and jeopardizes the lives of those in the intelligence community.
Trending: Former Federal Prosecutor Says 'Rosenstein Deeply Involved in Effort to Try to Remove Trump From Office' (Video)
The liberal legislator was speaking with SiriusXM when he made the outlandish remarks, adding that GOP lawmakers who wish to release the classified material are "betraying" the men and women who work to keep our country safe.
take our poll - story continues below
Completing this poll grants you access to Great American Republic updates free of charge. You may opt out at anytime. You also agree to this site's Privacy Policy and Terms of Use.
"This fury and fire that has been created around this, is to me tantamount to a dangerous conspiracy theory that can undermine the important work our Justice Department and intelligence communities do," said Booker.
"I might say tantamount to treasonous in the sense of -when you violate the intelligence community's mandate around classified documentation and what should be released- you could be betraying, or especially if you're revealing sources and methods, you are actually endangering fellow Americans in the intelligence……

KEEP READING THERE IS WAY MORE HERE:
BOOKER BREAKDOWN: Cory GOES NUCLEAR, Says Releasing FISA MEMO 'Treasonous' | Sean Hannity