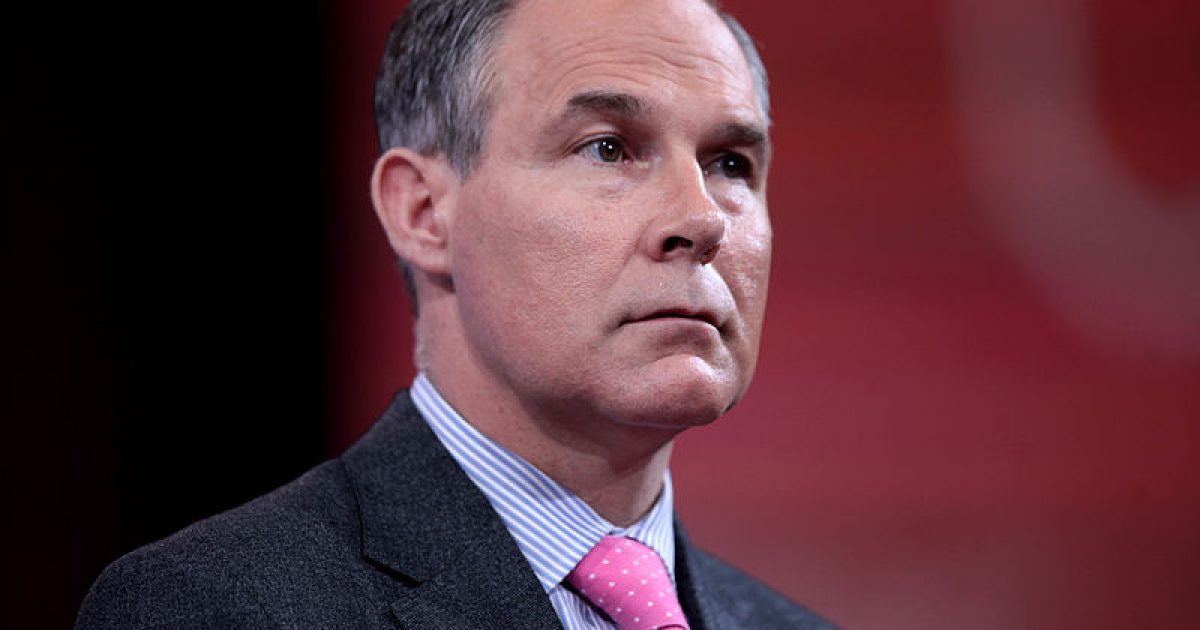 The Left are trying their darnedest to EPA Administrator Scott Pruitt off of the board, with some saying he's unfit for his job. The attempt is even being backed by their mainstream media connections many of whom have laid out a lame attempt at saying exactly why he's unfit, giving off a list of controversies and failures.
Don't believe the Liberal hype! He's being backed by dozens of Conservatives on this political war front as it, with some even taking to Twitter.
Senator Rand Paul even tweeted about the matter recently, saying: "Scott Pruitt is likely the bravest and most conservative member of Trump's cabinet. We need him to help Donald Trump drain the regulatory swamp."
take our poll - story continues below
Completing this poll grants you access to Great American Republic updates free of charge. You may opt out at anytime. You also agree to this site's Privacy Policy and Terms of Use.
Trending: President Trump switches to post-election hyper-drive
As Written and Reported By Thomas Phippen for the Daily Caller:
Conservative leaders expressed support for embattled EPA Administrator Scott Pruitt as Democrats and activists call for his resignation.

More than sixty conservatives signed a memo of support for Pruitt on Friday, hailing the administrator's significant role in implementing President Donald Trump's deregulatory agenda.

"President Trump campaigned on reducing Washington's bureaucracy, and Administrator Pruitt has been instrumental to that effort," the memo says. "His leadership has helped President Trump keep his promises in a number of critical areas which conservatives support."

Conservatives appreciate Pruitt's work finalizing 22 deregulatory actions allowing businesses to save more than $1 billion in compliance costs, cleaning up Superfund sites, and ending the agency's "sue-and-settle agreements," which conservatives allege has been manipulated by radical environmentalists for years in order "to use taxpayer money to dictate energy and environmental policy."

"He is critical to President Trump's efforts to streamline agency efforts in a way that assists American families and the economy. We applaud President Trump for his appointment of Scott Pruitt and support his continued tenure at the….
KEEP READING THERE IS WAY MORE HERE:
Conservatives Support EPA Scott Pruitt | The Daily Caller