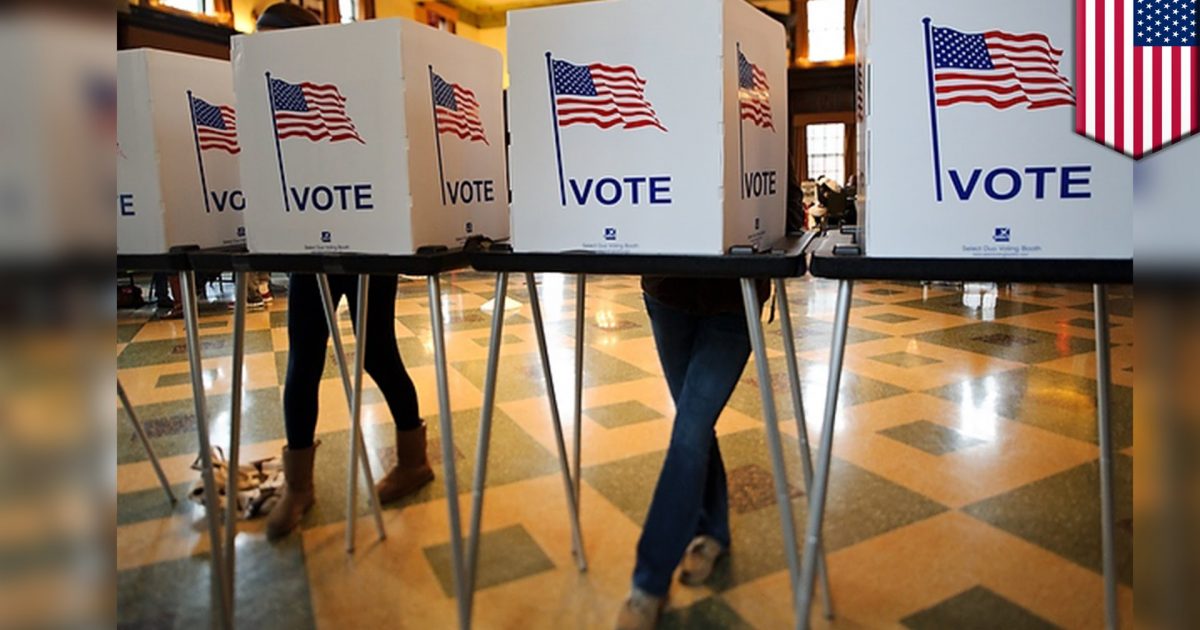 There are a couple of things working against conservatives going into the 2018 mid-term elections. The number one issue seems to be the Democrats are gaining ground and enthusiasm using all the anti-Trump rhetoric. That has brought out a large increase for the Democrats in primary voting. The GOP and conservatives of all kinds need to get fired up and get the turnout motivated. Here are the numbers to look at.
As Written and Reported By Seth McLaughlin for the Washington Times:
Democrats saw a surge in voter turnout in primaries in flyover country this month, leaving party leaders salivating over a potential enthusiasm gap they hope will deliver control of Congress and several major governorships in November.
Trending: You Thought What The Left Did to Kavanaugh Was Bad … You Ain't Seen Nothing Yet
Turnout records were broken in Wisconsin, Minnesota and Michigan, with Democrats outdistancing Republicans in the gubernatorial race and collecting more votes in numerous primary fights as both parties picked their nominees.
take our poll - story continues below
Do you think the 2nd Amendment will be destroyed by the Biden Administration?
Completing this poll grants you access to Great American Republic updates free of charge. You may opt out at anytime. You also agree to this site's Privacy Policy and Terms of Use.
Those are all states where President Trump led Republicans to gains in 2016, but where Democrats say things are swinging back their direction.
"You are seeing a huge turnout in every race from dog catcher to governor," Jared Leopold, spokesman of the Democratic Governors Association, told The Washington Times. "That sign bodes well for November."
Political strategists caution against judging too much from primaries — particularly in the Trump era, when the president's approval ratings are fickle.
Yet they also say there is a clear trend in the primaries.
In House races from Kansas to Colorado where a Republican incumbent is seen as vulnerable, Democrats doubled or even tripled their primary turnout compared to four years ago — the last midterm elections.
In Michigan, where there's a highly competitive governor's race, Republicans saw their primary turnout go from about 618,000 in 2014 to 985,000 this year, an increase of 60 percent. But Democrats went from about 513,000 to more than 1.1 million, up about 120 percent…….
KEEP READING THERE IS WAY MORE AT THE LINK BELOW:
Democrats shatter primary turnout records, bank on anti-Trump enthusiasm to deliver Congress – Washington Times