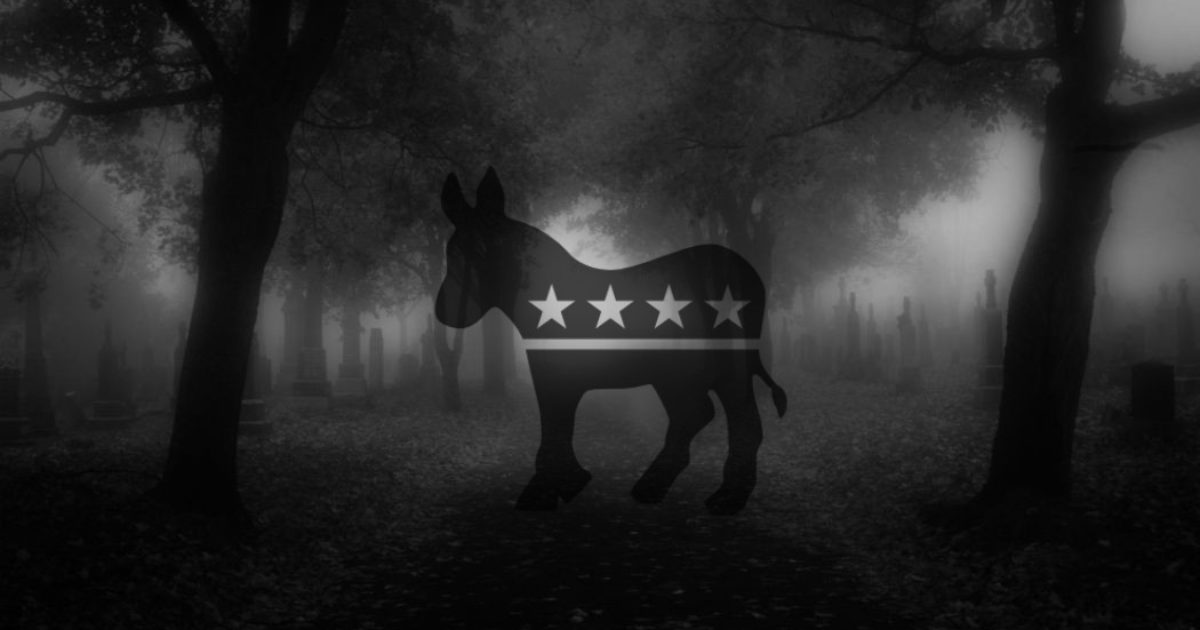 [Opinion] When it comes to battling evil, it is important to know the differences between something that is just intrinsically uncivil and that which is intrinsically evil. For two years now, we have watched the Democratic Party devolve into a party of resistance and violence. As a GOP campaign slogan that has been proposed, the choice is between jobs or mobs. But that is not where all the evil is. Just look at how insipid it has become.
As Written and Reported By Trevor Thomas for the American Thinker:
Today's liberalism isn't merely "intrinsically uncivil," but rather inherently evil.

Trending: Kanye West: 'I Am Running for President of the United States'

Ever since the election of Donald Trump as president of the United States, the American left has been – as my mother likes to put it – in "rare form."  Such "form" these last two years has resulted in obscene fits by individual leftists and, yes, liberal mobs.  Someone should ask these petulant, angry leftists – as did my mother when she encountered a tantrum (usually from a child): do you get a fever with those fits?

take our poll - story continues below

Should Congress Remove Biden from Office?

Completing this poll grants you access to Great American Republic updates free of charge. You may opt out at anytime. You also agree to this site's Privacy Policy and Terms of Use.

The answer is no, because – in spite of what many have implied as they've witnessed the rage, violence, and vulgarities so often employed by today's liberals – we're not dealing with sickness or mere lunacy, craziness, stupidity, or even the deranged.  These characterizations are tempting – I've used them myself – and often accurate, but they fail to describe best what we are dealing with.

As Selwyn Duke alluded to recently, and others noted more directly years ago, modern liberalism – aided and abetted by the Democratic Party – is a dastardly tool of the enemy of all mankind.  It's like a modern-day Mephistopheles luring hordes of Faustian fools with promises of worldly pleasure – especially sex – and perpetual provision from a paternalistic, godless nanny state.  Such dark pursuits consume their personal lives and thus their politics as well.  This is what results when one makes a god of government.

Speaking of "dark pursuits," it seems that witches now outnumber Presbyterians in the U.S.  Speaking of witches, it seems the Brett Kavanaugh……
WAIT! THERE IS EVEN MORE. KEEP READING AT THE LINK BELOW:
We're Not Battling Craziness. We're Battling Evil.