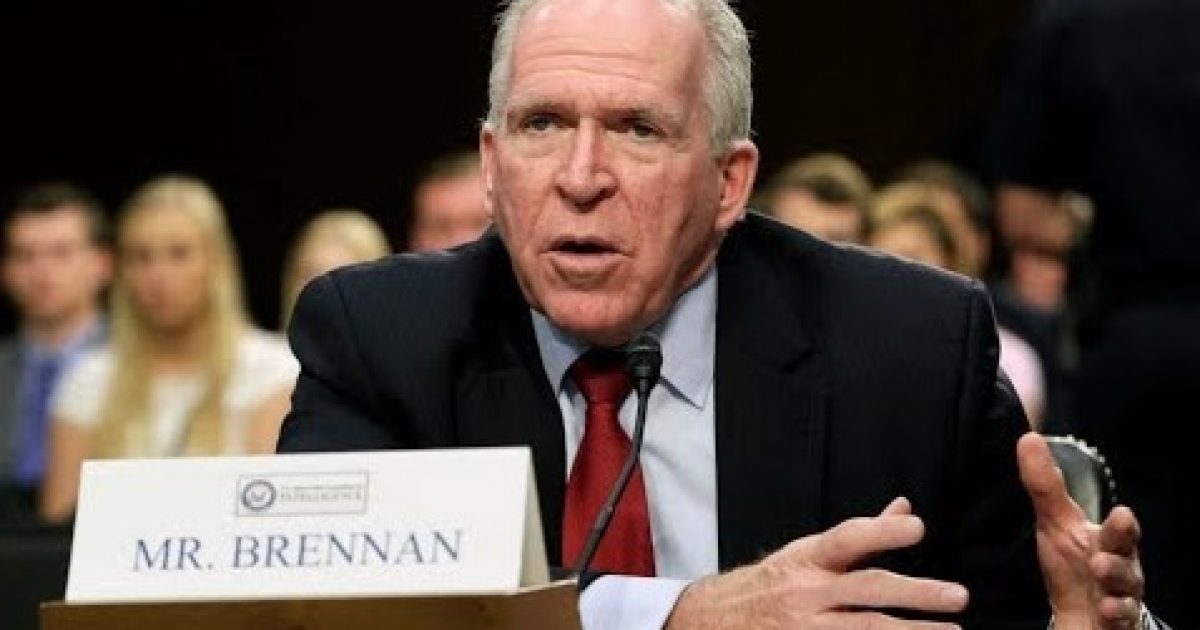 Congressional Investigators are now looking at the role that former CIA Director John Brennan played in the Russia collusion probe. His activities seem less than non-partisan in the information that is reported here. There are even some questions about whether or not the Director was playing Democrat Senator Harry Reid in the providing of information about the probe. There are questions as to what Brennan did with the information about the infamous Steele Russian dossier about then-candidate Donald Trump. Did he manage some leaks in an attempt to discredit Trump? The House committee wants answers. Here are the details.
As Written and Reported By Chuck Ross for the Daily Caller:
Brennan played a 'prominent role' in Russia probe.
He briefed Harry Reid about Trump associates' contacts with Russians.
Reid believed that Brennan had an 'ulterior motive.'
A book published in March offered a startling but little-noticed revelation about former CIA Director John Brennan. According to "Russian Roulette," Senate Minority Leader Harry Reid believed Brennan was using him as a conduit to publicize possible links between Trump campaign associates and the Russian government.
Brennan's contacts with Reid — and other activities during the 2016 presidential campaign — are of "significant" interest to congressional investigators trying to figure out the ex-spy's early role in the Russia investigation, The Daily Caller News Foundation is told.
"By his own account, Brennan played a prominent role in starting the investigation of Trump's team," a congressional source with direct knowledge of the House of Representatives' Russia investigations tells TheDCNF.
"Investigators in Congress suspect there are important details about his role that he hasn't revealed, and we're trying to get to the bottom of it."
According to "Russian Roulette," by Yahoo! News chief investigative correspondent Michael Isikoff and David Corn, the Washington bureau chief of……
KEEP READING THERE IS WAY MORE HERE:
Trending: General Mattis Blasts The Press! [Video]
Russia Investigators Curious Of Brennan | The Daily Caller
take our poll - story continues below
Should Congress Remove Biden from Office?
Completing this poll grants you access to Great American Republic updates free of charge. You may opt out at anytime. You also agree to this site's Privacy Policy and Terms of Use.