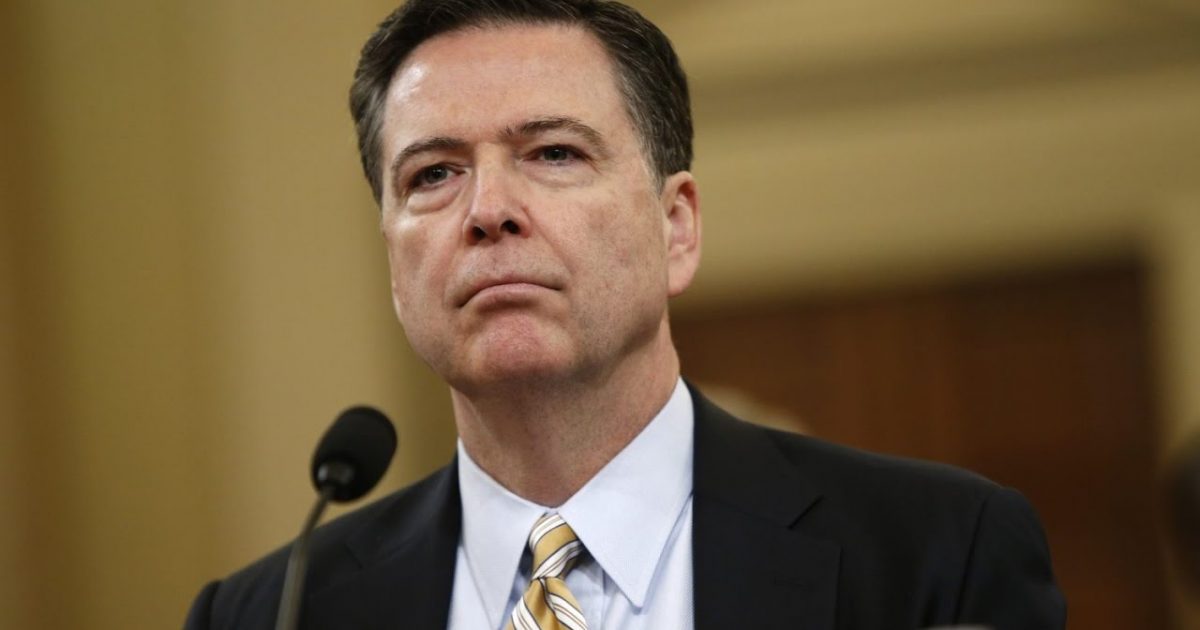 Former Director of the FBI James Comey has written his memoirs and he paints a patriotic picture of himself. And while the report by Inspector General Michale Horowitz finds a few flaws in his management of the FBI investigations, it does not match up to the details of his behavior. Here is what you need to really know about the report.
As Written and Reported by Mark Penn for The Hill:
There was no evidence of political bias affecting investigative outcomes in the Hillary Clinton email investigation, says Justice Department inspector general (IG) Michael Horowitz. So perhaps it was institutional bias. Or even unconscious bias in those pages of texts between FBI agents culminating in the ominous "We'll stop it" reference to Donald Trump's election. These messages sure don't project the culture of fairness and objectivity we needed in the middle of a divisive presidential campaign.

The organization that former FBI director James Comey presided over was filled with leakers grabbing free sports tickets, a high official whose wife received massive Democratic political donations, and anti-Trump animus that carried over into the Russia investigation. Five top investigators were cited for unacceptable bias, and the IG expressed concern that the shift to prioritize the Russia investigation with much the same team may well have been driven by anti-Trump animus.

Trending: Has anyone noticed what is missing from the Mueller Investigation?

Comey, as the conductor of this band, took "extraordinary" and "insubordinate" actions, according to the IG, repeatedly violating the bounds of his role to, in essence, take the law into his own hands — and his actions quite possibly affected the outcome of the election. When Comey was finally fired, he leaked government documents and triggered an independent counsel investigation to compound his interference with our democracy, even though it was Comey who exceeded the authority of his office. The idea that firing him was obstruction of justice, given this report and Deputy Attorney General Rod Rosenstein's memo, is now absurd on its ……..
THERE IS WAY MORE HERE KEEP READING:
James Comey's higher disloyalty to America | TheHill