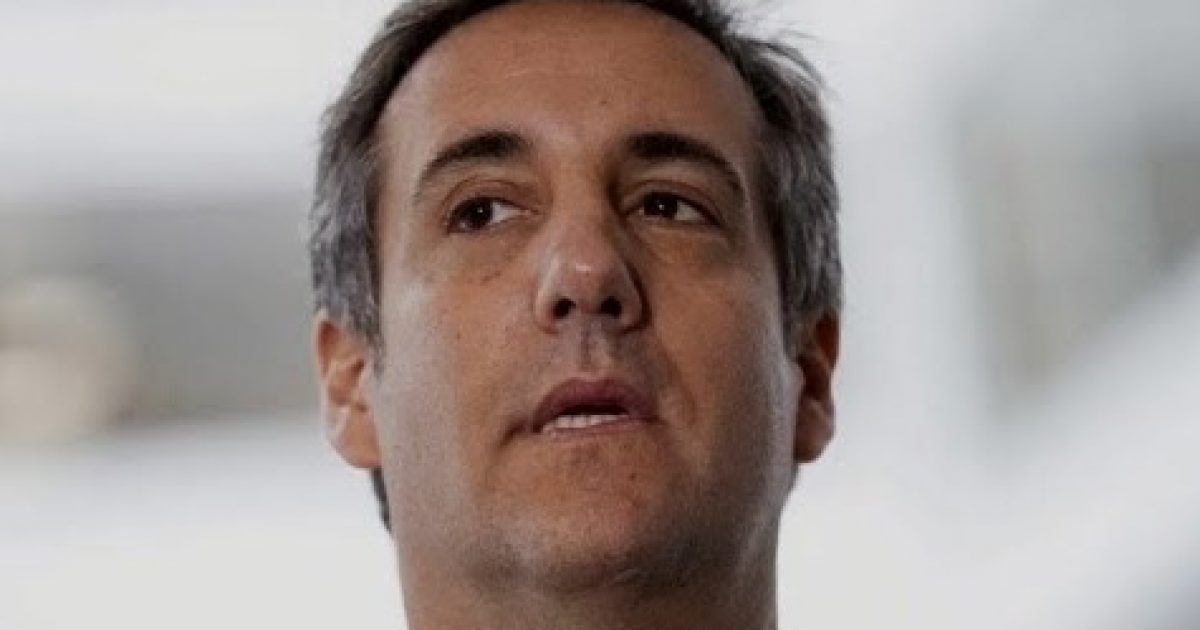 Ever since it was revealed that former Donald trump attorney Michael Cohen had recorded some conversations with the President, the Democratic Party and their minions in the mainstream media have been in a frenzy. They were sure that they had a smoking gun at last. This was what they needed to 'get' the President. It did not pan out for them. Now take a little trip back in time to September of 2017 and see what Mr. Cohen was telling Congress back then.
As Written and Reported By Brian Joondeph for the American Thinker:
Scores of Democrat activists disguised as journalists have had their hair on fire since Donald Trump won the election. Every week brings another outrage, from the travel ban to separated illegal immigrant families. From Stormy Daniels to Robert Mueller. From President Trump's meeting with Kim Jong-un or Vladimir Putin to his slap-down of the EU.
Trending: Nigel Farage Warns of Globalist Plot
Each manufactured outrage is another potential way to damage Trump, to chip away at his base of support, lame attempts to separate Trump from his supporters. If his tweets, demeanor, or personal life decades ago were enough to turn voters away, he would be polling in the teens and his rallies wouldn't fill a high school gymnasium. Instead his support is quite the opposite.
take our poll - story continues below
Completing this poll grants you access to Great American Republic updates free of charge. You may opt out at anytime. You also agree to this site's Privacy Policy and Terms of Use.
Trump's former attorney Michael Cohen is the latest Willy Wonka golden ticket for the cable news magpies to salivate over. They finally got Trump. Fire up the impeachment panels, prepare the gallows.
The Hill provides a glimpse into the wishful thinking that Michael Cohen is their winning lottery ticket with this headline, "If Cohen is telling us the truth, Trump may end up like Flynn." I'm not sure who reads The Hill other than the Washington DC branch of NeverTrump Club.
Good luck with that premise. The reality is that it's Cohen who might end up like Flynn. Flynn was indicted for lying to the FBI about conversations he had with the Russian ambassador during the Trump transition period. He….
KEEP READING! THERE IS MORE TO THIS STORY AT THE LINK BELOW.
Michael Cohen Already Exonerated President Trump