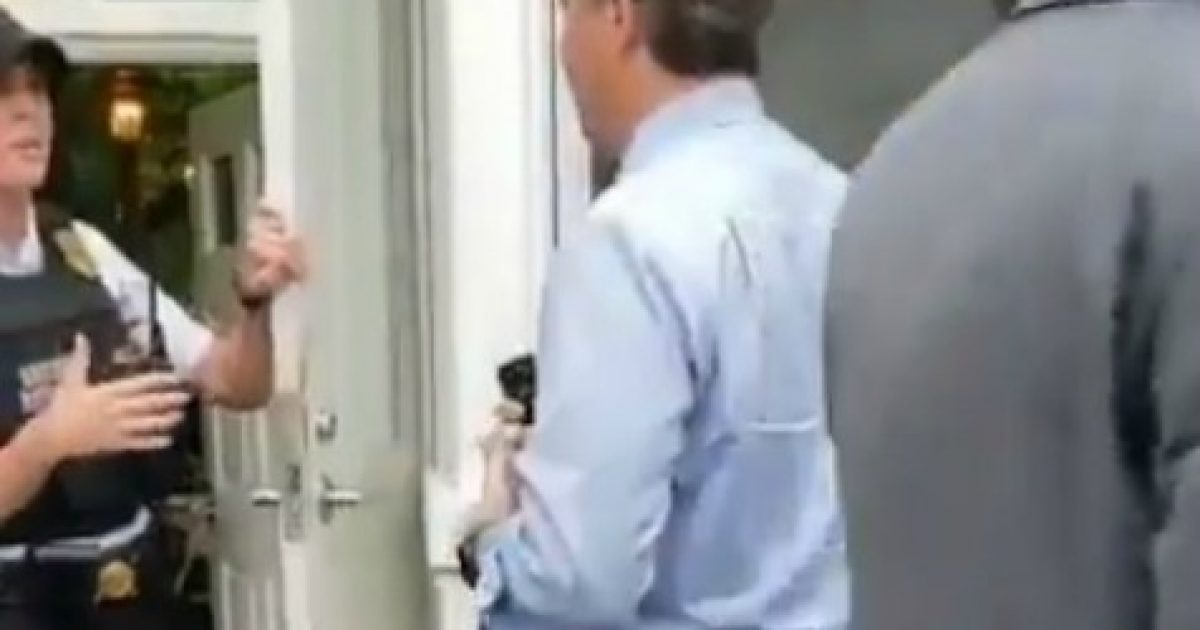 CNN's Jim Acosta got his ego bruised a little bit by a White House Secret Service Agent. You can watch the interaction below as he is called out for not displaying his credentials properly. I guess that if you are of such exalted stature as Mr. Acosta, you should not have any rules or regulations apply to you. Personally, I would be hound dogging Mr. Acosta everywhere he went just so he knows that he puts his pants on one leg at a time. Do you think his elitist behavior should be unchallenged?
VIDEO: CNN's Jim Acosta acts up to female Secret Service agent, insists on not having to wear pass while on White House grounds – @OfficeOfMike pic.twitter.com/DmKPK0WIZR

— Wired Sources (@WiredSources) May 31, 2018
Trending: A Critical Issue Exposed Within the Mainstream Media 
As Written and Reported By Joseph Curl for the Daily Wire:
CNN's White House correspondent Jim Acosta had a mini-meltdown on Wednesday when a Secret Service agent on the grounds asked to see his credentials.
Known as "hard passes," members of the media must display the credentials at all times (staffers have special pins so the Secret Service knows on sight who's allowed to go where).
Acosta wasn't wearing a pass around his neck, so a Service agent asked to see it.
"When you're walking around," the agent says, "we need you to wear it so we know who you are."
Acosta gets huffy: "I've been here five years and nobody has said that to me."
The agent jams him hard: "I haven't been here five years, I didn't recognize you." Ouch! She doesn't know who he is! Brutal.
The miffed Acosta, his enormous ego bruised, slinks off after showing his…….
take our poll - story continues below
Should Congress Remove Biden from Office?
Completing this poll grants you access to Great American Republic updates free of charge. You may opt out at anytime. You also agree to this site's Privacy Policy and Terms of Use.
KEEP READING THERE IS WAY MORE HERE:
CNN's Jim Acosta Throws A Hissy Fit When Secret Service Doesn't Recognize Him, Asks To See White House Pass | Daily Wire