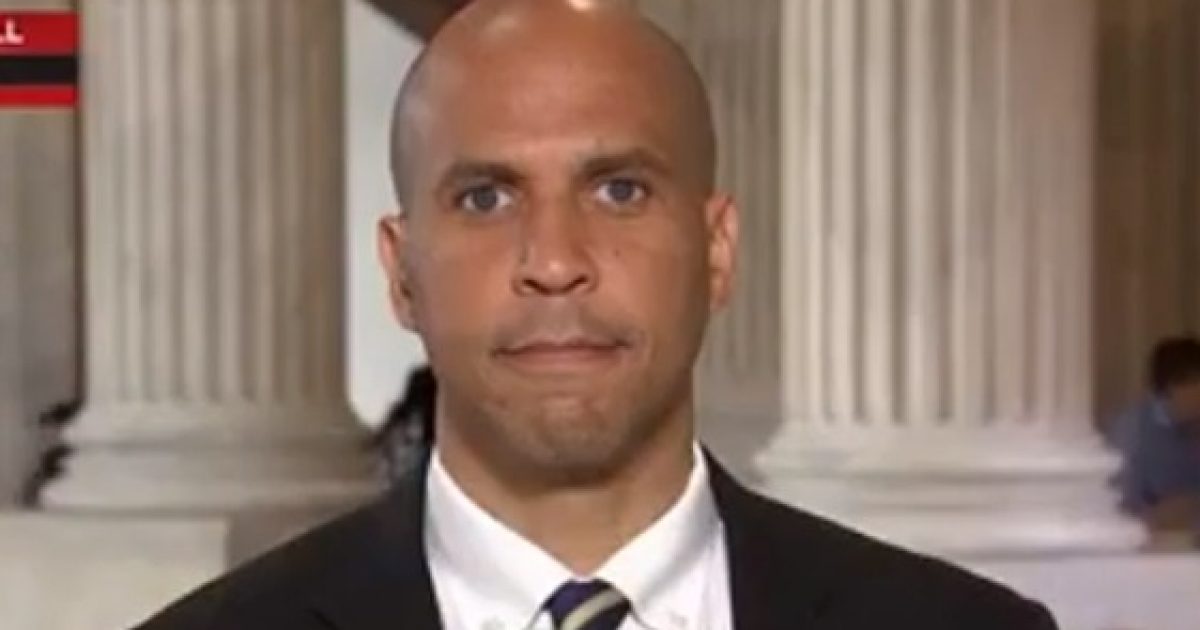 According to CNN's Chris Cillizza, Senator Cory Booker gets a pass because he confessed to what he did, said that he was a bad person, and promised never to do it again. That puts Booker at the Sainthood level above Judge Brett Kavanaugh who denies EVER doing what he was accused of. Obviously, Kavanaugh is convicted due to the seriousness of the charges and facts have nothing to do with guilt or innocence.
As Written and Reported By John Sexton for Hot Air:
CNN's Chris Cillizza is worth reading because he often presents, albeit sometimes unintentionally, the unspoken assumptions of the mainstream left, including most journalists. Today's Cillizza column is like a master's class in unacknowledged bias.
Trending: Trump won? How did this analyst come to that conclusion?
Before we get to Chris, you may have heard that Judge Brett Kavanaugh has been accused of sexual assault. The incident allegedly happened back when Kavanaugh was in high school. You may not have heard that Senator Cory Booker also groped a woman when he was about the same age. How do we know? Because Booker wrote about the incident himself for the Stanford Daily:
take our poll - story continues below

Who would you vote for if the elections were held today?

Completing this poll grants you access to Great American Republic updates free of charge. You may opt out at anytime. You also agree to this site's Privacy Policy and Terms of Use.

New Year's Eve 1984 I will never forget. I was 15. As the ball dropped, I leaned over to hug a friend and she met me instead with an overwhelming kiss. As we fumbled upon the bed, I remember debating my next "move" as if it were a chess game. With the "Top Gun" slogan ringing in my head, I slowly reached for her breast. After having my hand pushed away once, I reached my "mark." Our groping ended soon and while no "relationship" ensued, a friendship did. You see, the next week in school she told me that she was drunk that night and didn't really know what she was doing.
In short: Booker groped a drunk girl who he probably knew or at least had a good idea was drunk. He doesn't say whether he was drunk but clearly there was alcohol at the party. At first glance this certainly …..
KEEP READING THERE IS EVEN MORE AT THE LINK BELOW:
Chris Cillizza: Cory Booker's groping incident is totally different, you guys