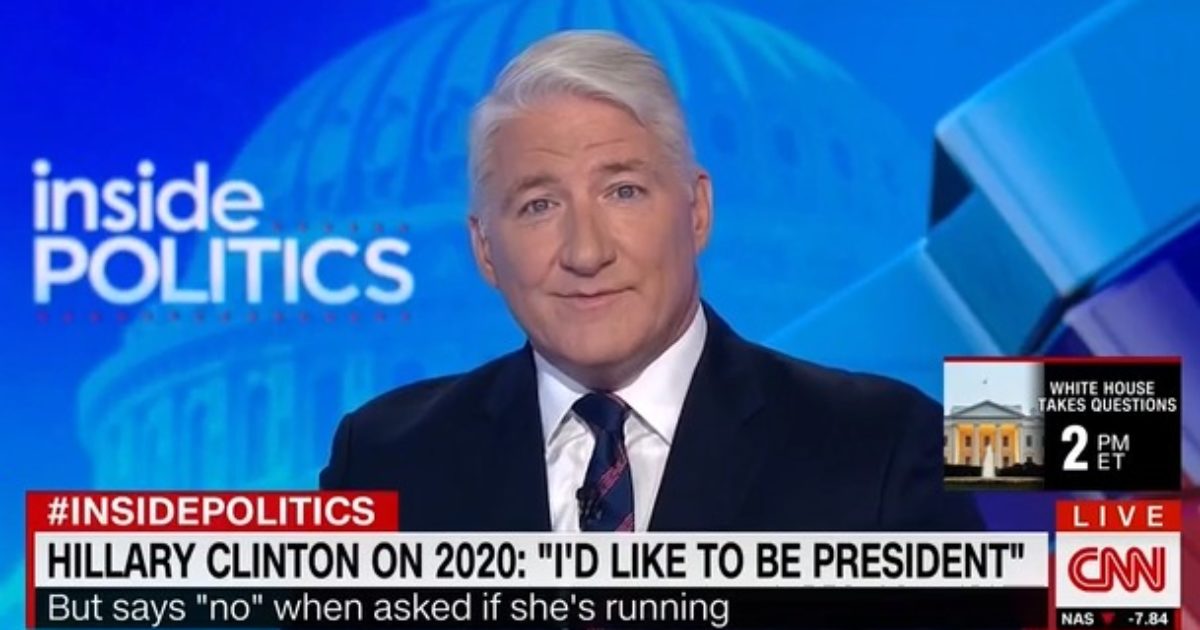 Two-time loser of the Democratic party for President, Hillary Clinton will no longer be allowed to talk out of both sides of her mouth if this CNN commentator has anything to say about it. During a panel discussion on CNN, some of her more hypocritical and conflicting statements were brought to light and exposed for what they are. Her remarks about not being civil to Republicans was actually criticized live on CNN. Here is that discussion for you to read.
As Written and Reported By Matt Vespa for Townhall:
Hillary Clinton keeps running her mouth and now even CNN, who we routinely bash (though some good people work there), is having enough of the hypocrisy. During a discussion with technology journalist Kara Swisher at Recode in New York City, the former first lady, and two-time presidential loser, was asked for her response to the "lock her up" chant that became a staple of many Trump rallies in 2016. Clinton said she was waiting to be able to say, "lock them up," referring to President Trump and his administration.

Trending: Trump won? How did this analyst come to that conclusion?

CNN's Dana Bash was not having any of it, however (via NTK Network):
take our poll - story continues below
Who would you vote for if the elections were held today?
Completing this poll grants you access to Great American Republic updates free of charge. You may opt out at anytime. You also agree to this site's Privacy Policy and Terms of Use.
Can I just say something? To be fair, when we talk about rhetoric, I know she's laughing, I know she's smiling, but you can't have it both ways," Bash said. "You can't as Democrats scream and yell about the president with this over-the-top rhetoric with lock her up," Bash said. "You can't then play at their level."
Having it both ways…that's the Democratic Party. What would they be if they didn't have double standards? Yes, Bash slammed Clinton, but overall—these antics are given over by the elite news media that is disgustingly liberal. Hillary said that you ……
WAIT! THERE IS EVEN MORE. KEEP READING AT THE LINK BELOW:
CNN Panel: Hillary Clinton Can't Have It Both Ways On Extreme Rhetoric