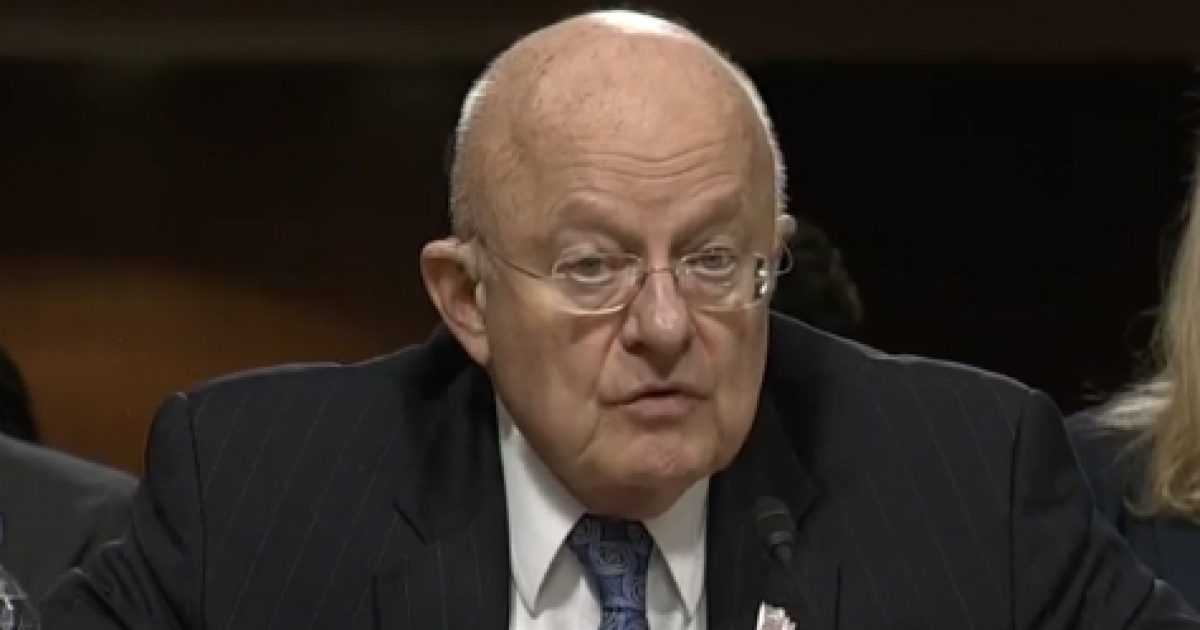 Former Director of National Intelligence James Clapper passes the buck.  Is that a surprise? He says: "Would not have been appropriate" for me to warn candidate Trump about Russian interference. Excuse me? If you can believe this, he says that it was not his job. However, he is going around warning everyone that the Russians are a severe threat to national security. 
As Written and Reported By Melissa Quinn for the Washington Examiner:
Former Director of National Intelligence James Clapper said he believes it would have been inappropriate for him to speak to then-candidate Donald Trump about Russian meddling in the 2016 election.
"It wasn't my place to do that," Clapper said during a Friday interview with "The Chris Stigall Show." "I was reporting to the then-government, the executive branch policymakers. But for me to pick up the phone and call a political candidate would not have been appropriate."
Trump has criticized the FBI and Justice Department under the Obama administration for embedding a spy in his campaign during the 2016 election as the probe into Russian meddling was going on.
The confidential informant, identified as Stefan Halper, met with three Trump campaign advisers.
Democrats who participated in a confidential briefing with FBI and Justice Department officials have said there is "no evidence" a spy was embedded in the campaign, and this week, House Oversight and Government Reform Committee Chairman Trey Gowdy….
THERE IS MORE HERE KEEP READING:
Trending: Andrew Breitbart's Wise Words 'This Is The Most Effective Tactic That The Left Has' (Video)
James Clapper: 'Would not have been appropriate' for me to warn candidate Trump about Russian interference
take our poll - story continues below
Completing this poll grants you access to Great American Republic updates free of charge. You may opt out at anytime. You also agree to this site's Privacy Policy and Terms of Use.