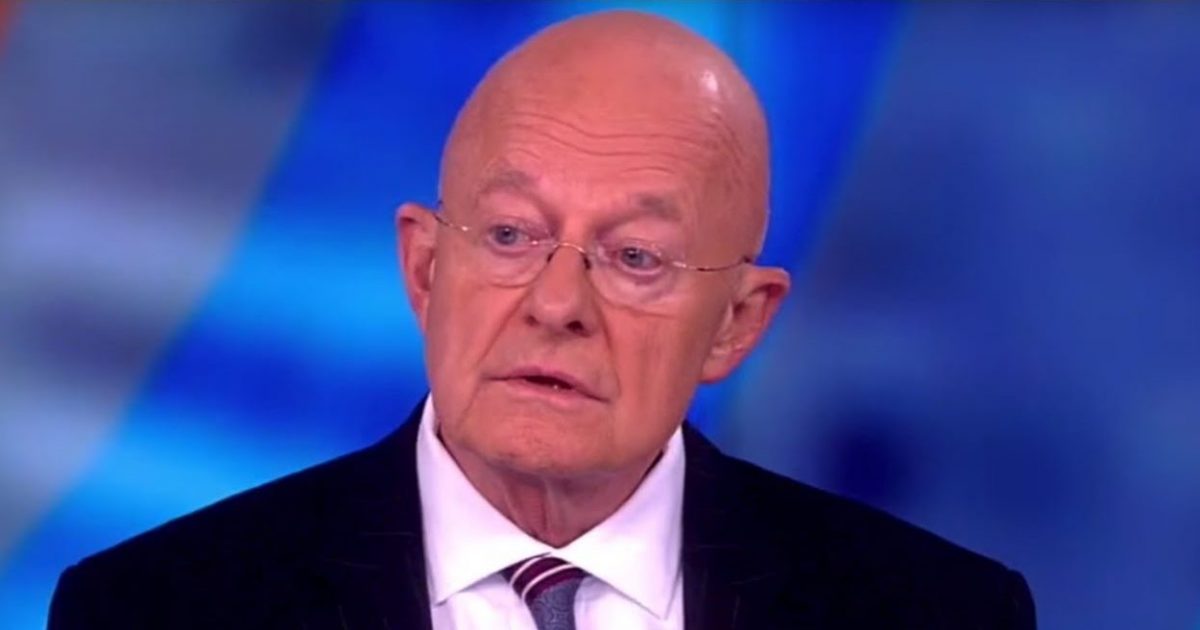 It was hard for CNN anchor Brooke Baldwin to follow the reasoning of Former Director of National Intelligence James Clapper. Mr. Clapper was offering his assessment of why it was wrong for President Donald Trump to revoke the clearance of former CIA boss John Brennan. Mr. Clapper made a remark about the First Amendment being violated or some such idea. How can access be connected in any way to freedom of speech? It is classified because it cannot be talked about. See if you can make sense out of it.
As Written and Reported By Carlos Garcia for The Blaze:
Former Director of National Intelligence James Clapper offered a baffling criticism of President Donald Trump over the revocation of former CIA Director John Brennan's top secret clearance Wednesday.
Trending: The Liberals have a strategy to take over RED states
First Amendment right to classified information?
take our poll - story continues below
Is Biden's Vaccine Mandate Unconstitutional?
Completing this poll grants you access to Great American Republic updates free of charge. You may opt out at anytime. You also agree to this site's Privacy Policy and Terms of Use.
Clapper appeared to confuse CNN anchor Brooke Baldwin when he opined that it was an infringement on Brennan's First Amendment right to free speech.
"I have consulted with certain senior members of the current administration," Clapper said via phone on CNN. "All of those encounters had to more to do with history or corporate memory, rather than any current issues. I won't name those people for their own protection."
"So will the Republic stand or fall on whether John [Brennan] retains his access to classified information, or mine, or any of the others that were named?" he asked rhetorically. "Of course not."
"The larger issue here, to me," he continued, "as throughout, is the infringement of First Amendment rights, and I think people ought to think seriously about that."
"How do you mean specifically on First Amendment rights when it comes to security clearances?" Baldwin asked, apparently confused at his….
KEEP READING THERE IS WAY MORE NONSENSE AT THE LINK BELOW:
James Clapper makes a baffling criticism of Trump over revocation of clearance | TheBlaze