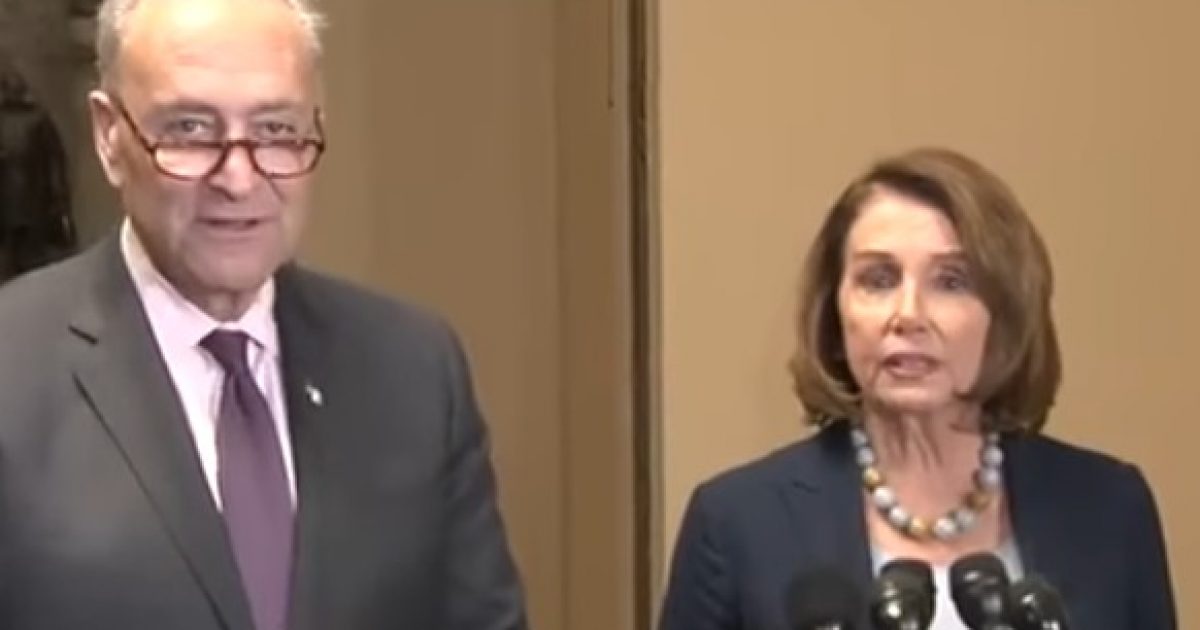 I wonder what happened that cause Chuck Schumer to appear to be getting "cold feet" in regards to the latest immigration reform moves, I mean McConnel was giving him a lot of wiggle room in that regard, right?
Or maybe he's beginning to realize that any deal is better than no deal cause… Trump ain't playing games, ya'll.
As Written and Reported By Jazz Shaw for Hot Air:
Trending: Kanye West: 'I Am Running for President of the United States'
Just yesterday I observed that Mitch McConnell seemed to be throwing Chuck Schumer all the rope he could ask for on a comprehensive immigration reform package and inviting the Democrats to go hang themselves with it. Based on comments the Senate Minority Leader made from the Senate floor, I'm beginning to suspect that he's caught on to the scheme and is now scrambling to avoid digging himself a hole he can't get out of.
take our poll - story continues below
Completing this poll grants you access to Great American Republic updates free of charge. You may opt out at anytime. You also agree to this site's Privacy Policy and Terms of Use.
While Schumer had previously been talking about various elements of some sort of grand bargain, offering indications as to which pieces he might support or oppose, his tone has suddenly changed. Claiming that this is "neither the time nor the place" for something more comprehensive and permanent, it now sounds as if the Democrats are back to talking about only a "clean fix" for DACA to cover the Dreamers. (Time)
"The only enemy here is overreach," Schumer said. "Now is not the time nor the place to reform the entire legal immigration system. Rather, this is the time for a narrow bill" — which Democrats have said would help the Dreamers and provide some money for border security.

The comments came as the Senate voted 97-1 — Ted Cruz, R-Texas, provided the sole "no" vote — to plunge into an open-ended immigration debate that's been promised by McConnell. Both parties' leaders hope debate can be concluded this week, but it's unclear if that ……
THERE IS WAY MORE HERE KEEP READING:
Chuck Schumer no longer interested in a broad immigration reform bill