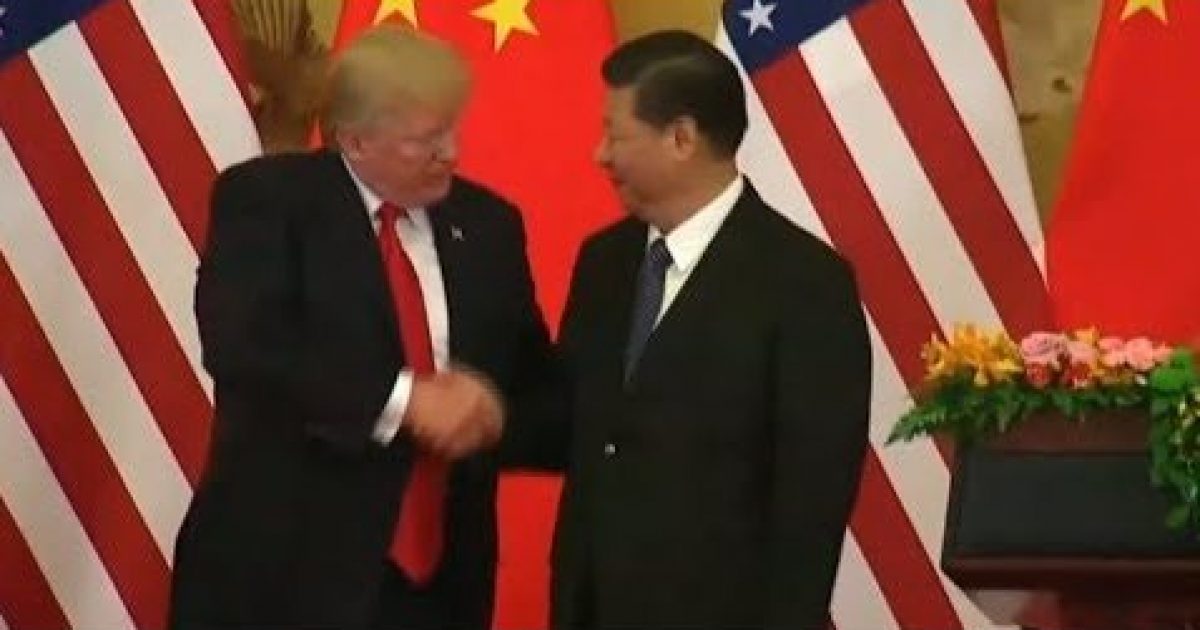 Just when you thought that you had heard everything, the Chinese state media comes out with a love article on President Donald Trump. The state-run media has figured out that the American mainstream media has been purposefully painting a negative image of the President. They call the United States media's action "absurd" and complaints that their people have been cheated.
This is probably one of the biggest wins that our President has had in international relations. There are definitely grounds for a vast improvement in relations between the two nations. President Richard Nixon was the last President to so impress the government of Communist China.
As Written By Frances Martel for Breitbart: 
Trending: What James Carville Just Called 'The Caravan' Is Rather Shocking
The Chinese communist regime's campaign to flatter President Donald Trump into submission continued Thursday with the publication of a column bashing the free American press for having "cheated" the Chinese public into hating the American head of state.
take our poll - story continues below
Completing this poll grants you access to Great American Republic updates free of charge. You may opt out at anytime. You also agree to this site's Privacy Policy and Terms of Use.
The column goes on to praise Ivanka Trump and Jared Kushner for teaching their daughter Mandarin and praises Trump himself for not challenging Chinese President Xi Jinping for his country's atrocious human rights record so far during his trip to Beijing.
The Global Times, which typically takes a more belligerent attitude towards the United States and has threatened war in the past, proclaims that the American president "is one of the most popular heads of state on the Chinese Internet, and generally the Chinese public holds a positive attitude toward him."
"This doesn't come easily, as the initial impression of Trump was completely led by US media reports," it continues. "These absurd reports deeply influenced Chinese public opinion. It wasn't until his election victory that the Chinese public realized they had been cheated by the……
THERE IS MORE OF THIS STORY HERE!
State Media: Chinese People 'Cheated' by 'Absurd' U.S. Media into Hating Trump