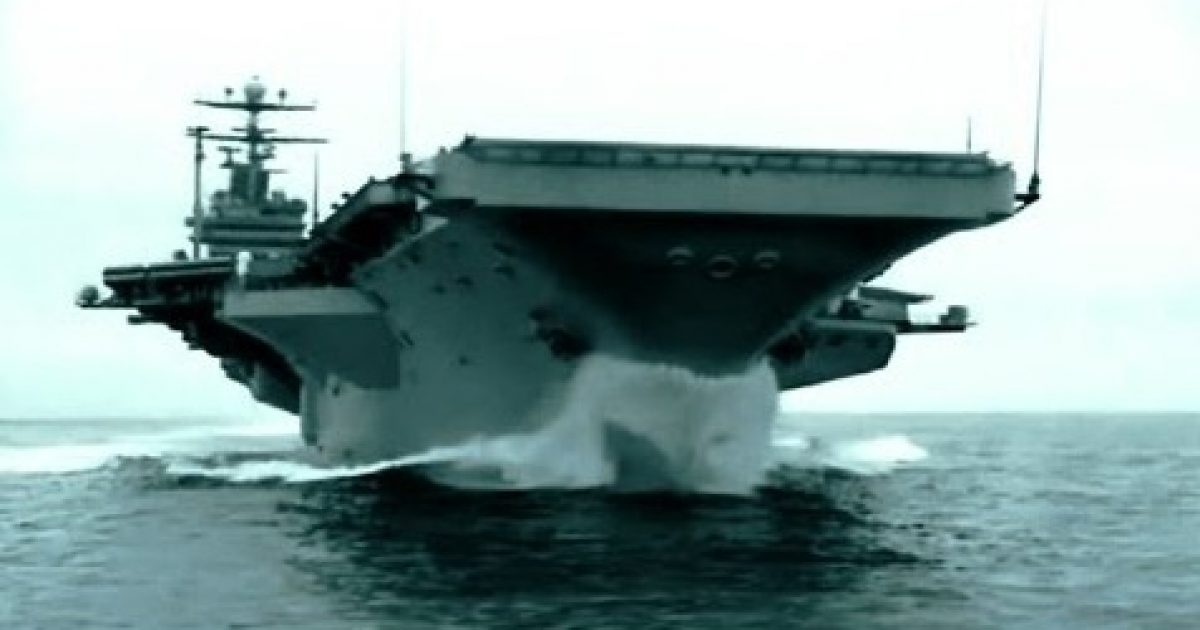 The at-sea incidents that the United States Navy has experienced recently, have painted a lot bad images about our Navy. It has caused the Navy to pause and take a strong look inward to see what needs to be fixed. In our open society, this chest beating is there for all to see.
Here is where things get a little dangerous. China has looked at all this data and cherry picked what they want to assume. They assume that our Navy is weak. They consider it a paper tiger. If they underestimate us, they make some bad choices in the future. here lies a danger.
As Written By Lyle J. Goldstein for National Interest:
Trending: More Dirt On Adam Schiff Emerges
When the USS Fitzgerald, a Burke-class destroyer and part of the U.S. Navy's Seventh Fleet, was mysteriously struck by a merchant ship outside of Tokyo Harbor in June 2017, seven sailors perished in the tragic navigation collision. The episode was deeply shocking since a whole series of redundant technologies and shipboard procedures should have made that accident impossible. But when a similar episode befell another Seventh Fleet destroyer, the USS McCain, in August, in which ten sailors were lost, it became clear that the U.S. Navy (USN) had entered into a period of rather severe crisis. After mourning our dead, these disasters demand a top-to-bottom reexamination of training techniques, command paradigms, technological integration and operational patterns, at a minimum. This proud and venerated service must, above all, avoid the temptation to find easy answers and scapegoat
take our poll - story continues below
Do you think Cubans are fighting for healthcare or freedom from Communism?
Completing this poll grants you access to Great American Republic updates free of charge. You may opt out at anytime. You also agree to this site's Privacy Policy and Terms of Use.
Part of the reckoning, of course, concerns the strategic fallout of these accidents. That must be counted, of course, among allies, but perhaps most importantly with respect to strategic competitors. It will surprise no one to learn that Chinese military commentators, who watch U.S. Navy operations with utmost attention, have formed some preliminary conclusions regarding the meaning of the incidents for the larger geopolitical struggle in the Asia-Pacific.
Two articles (from 25 August and 1 Sept) in the Chinese military newspaper China National Defense [中国国防报] reveal the rather disturbing conclusion that they view the U.S. Navy as comprised of "men [that] are weary, [with] their steeds spent, helmets askew, and armor bent" [人困马乏盔歪甲斜]. With some evident sympathy, the article does note sometimes that "when it rains, it …….
KEEP READING THERE IS MORE HERE: National Interest