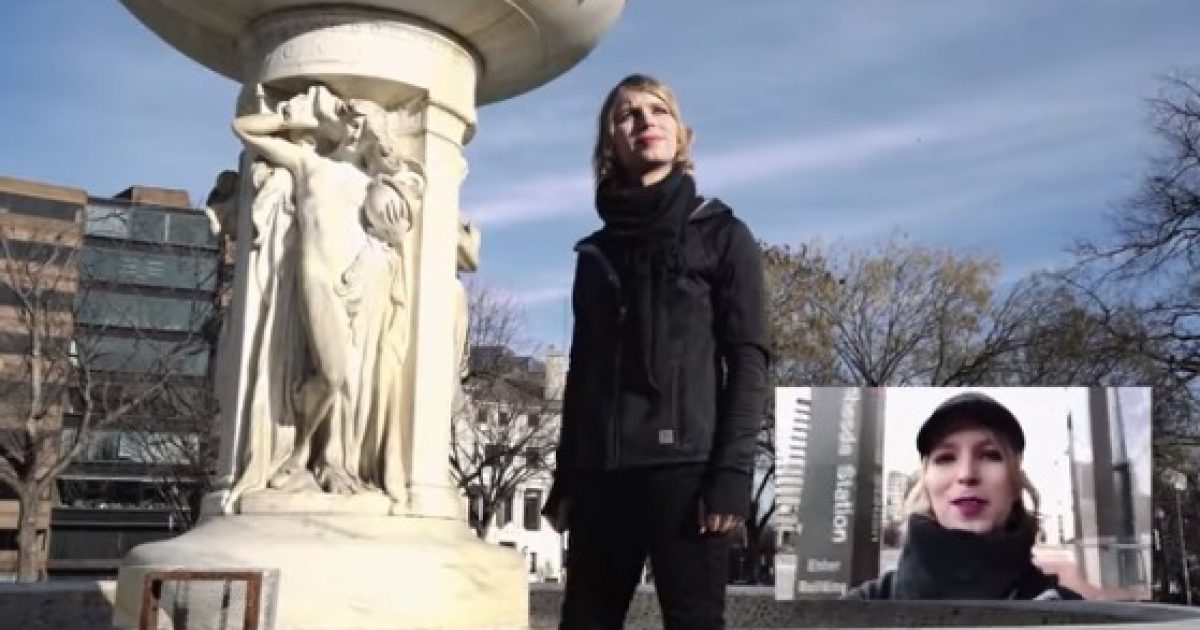 [VIDEO] Former convicted spy and traitor Chelsea Manning is running for elected office. No, Reall, he is! He has just released his first campaign ad. Your reaction will probably fall in the range of:  OMG, WHAT DID I JUST WATCH? SICK! The question that arises in my mind is why is he running for office if he feels that way about government? Review the ad and see what you get out of it. 

As Written and Reported By Chris Enloe for The Blaze:
Chelsea Manning, the transgender Army private who was convicted of crimes under the Espionage Act for leaking hundreds of thousands of classified documents to WikiLeaks, filed paperwork to run for the U.S. Senate last week.
Trending: Kanye West: 'I Am Running for President of the United States'
The Manning campaign released its first campaign ad Sunday night.
What does the video show?
take our poll - story continues below
Completing this poll grants you access to Great American Republic updates free of charge. You may opt out at anytime. You also agree to this site's Privacy Policy and Terms of Use.
The video is staunchly anti-government and shows many violent clips, including the Charlottesville, Virginia, riot last August and clips of Antifa protesters clashing with police.
The video doesn't bash President Donald Trump or the GOP by name, but Manning instead took aim at all politicians as powerful people who abuse power and need to be stripped of it.
The video appears to be more of a call-to-action for support and doesn't offer any policy proposals that Manning plans to bring to Congress.
"We live in trying times. Times of fear, of suppression, of hate. We don't need more, or better, leaders. We need someone willing to fight," Manning says in the video. "We need to stop asking them to give us our rights. They won't support us, they won't compromise."
"We need to stop expecting that our systems will somehow fix themselves," Manning adds. "We need to actually take the reigns of power from them. We need to challenge them at every ……
KEEP READING THERE IS EVEN MORE HERE:
Watch: Chelsea Manning releases first campaign ad — it's very dark and anti-government – TheBlaze