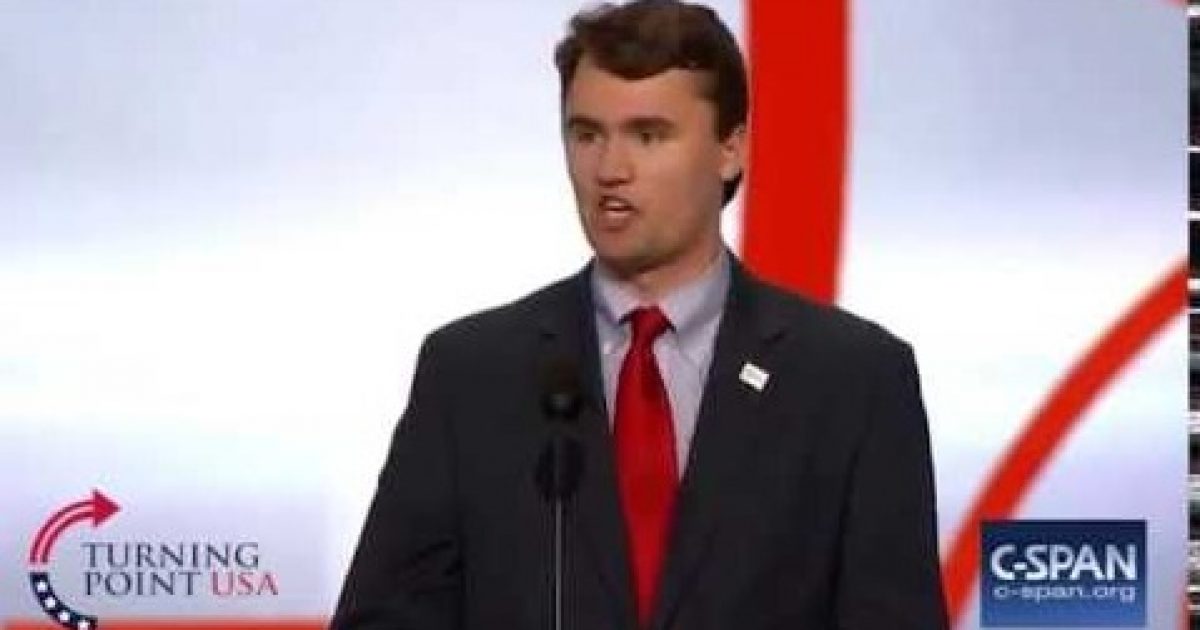 CENSORED? That appears to be the action taken by Broward County Public Schools by not allowing Charlie Kirk to speak at the Parkland High School. It seems that students do not have the right or the ability to invite speakers to the school. Kirk thinks that his conservative viewpoint is what has caused him to be banned. There is a case to be made for this because there have been some liberal speakers that were invited to comfort the students. As you might expect, they had an anti-gun agenda included in their comforting speeches. Here is what conservative students are up against at Parkland HS.
As Written and Reported by Ryan Saavedra for the Daily Wire:
A prominent conservative was supposed to speak on campus at Marjory Stoneman Douglas High School in Parkland, Florida in the next few weeks, but a decision from Broward County Public Schools has forced him to deliver his speech elsewhere.
Charlie Kirk, 24, is the founder of Turning Point USA, a conservative group whose goal is to "push back against intolerance and bias against conservatives in higher education."
The Miami Herald reports:
The turning away of prominent pundit Charlie Kirk, seen in some right-wing circles as the latest example of school campuses censoring conservative ideas, was not based on ideological biases, according to a spokesperson for Broward County Public Schools.
Broward County Public Schools spokesperson Cathleen Brennan said, "The school's administration has met with the student organizers and advised them that non-school sponsored, student-initiated guest speaker assemblies/meetings are not permitted to take place on campus."
In a tweet, Kirk noted that the school district's decision was based on his beliefs, writing: "I was invited by several students to speak at Stoneman Douglas High ……
THERE IS WAY MORE HERE KEEP READING:
Trending: World Wide Web Founder Worried About the Growing Power Wielded by Google and Facebook
CENSORED: Parkland High School Refuses To Let Conservative Give Speech | Daily Wire
take our poll - story continues below
Should Congress Remove Biden from Office?
Completing this poll grants you access to Great American Republic updates free of charge. You may opt out at anytime. You also agree to this site's Privacy Policy and Terms of Use.