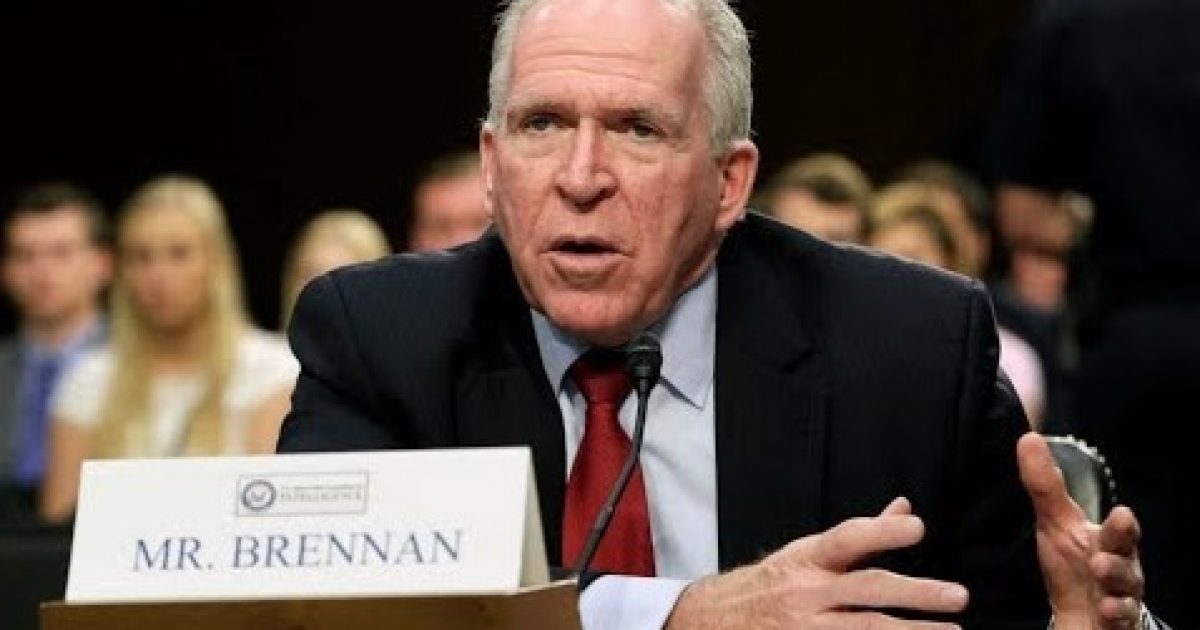 Former Director of the CIA, John Brennan, has revealed his true colors in a spiteful tirade against President Trump. His words leave no doubt as to what his intentions would be if he had the power. This all again points to what has been called a silent coup against the President. Fortunately, that coup has failed. Here are all the players that signed up for the losing team. Read and heed.
As Written and Reported By George Neumayr for The American Spectator:
It was the Russian revolutionary Leon Trotsky who coined the phrase the "dustbin of history." To his political opponents, he sputtered, "You are pitiful, isolated individuals! You are bankrupts. Your role is played out. Go where you belong from now on — into the dustbin of history!"

It is no coincidence that John Brennan, who supported the Soviet-controlled American Communist Party in the 1970s (he has acknowledged that he thought his vote for its presidential candidate Gus Hall threatened his prospects at the CIA; unfortunately, it didn't), would borrow from Trotsky's rhetoric in his fulminations against Donald Trump. His tweet last week, shortly after the firing of Andrew McCabe, reeked of Trotskyite revolutionary schlock: "When the full extent of your venality, moral turpitude, and political corruption becomes known, you will take your rightful place as a disgraced demagogue in the dustbin of history. You may scapegoat Andy McCabe, but you will not destroy America… America will triumph over you."

Trending: Did Hillary Clinton just joke that all Blacks look alike? (Video)

America will triumph over a president it elected? That's the raw language of coup, and of course it is not the first time Brennan has indulged it. In 2017, he was calling for members of the executive branch to defy the chief executive. They should "refuse to carry out" his lawful directives if they don't agree with them, he said.

take our poll - story continues below

Should Congress Remove Biden from Office?

Completing this poll grants you access to Great American Republic updates free of charge. You may opt out at anytime. You also agree to this site's Privacy Policy and Terms of Use.

Trump has said that the Russians are "laughing their asses off" over the turmoil caused by Obamagate. No doubt many of the laughs come at the sight of Brennan, a supporter of Soviet stooges like Gus Hall, conducting a de facto coup from the top of the CIA and then continuing it after his ouster. Who needs Gus….
KEEP READING THERE IS WAY MORE HERE!!
John Brennan's Thwarted Coup – The American SpectatorThe American Spectator