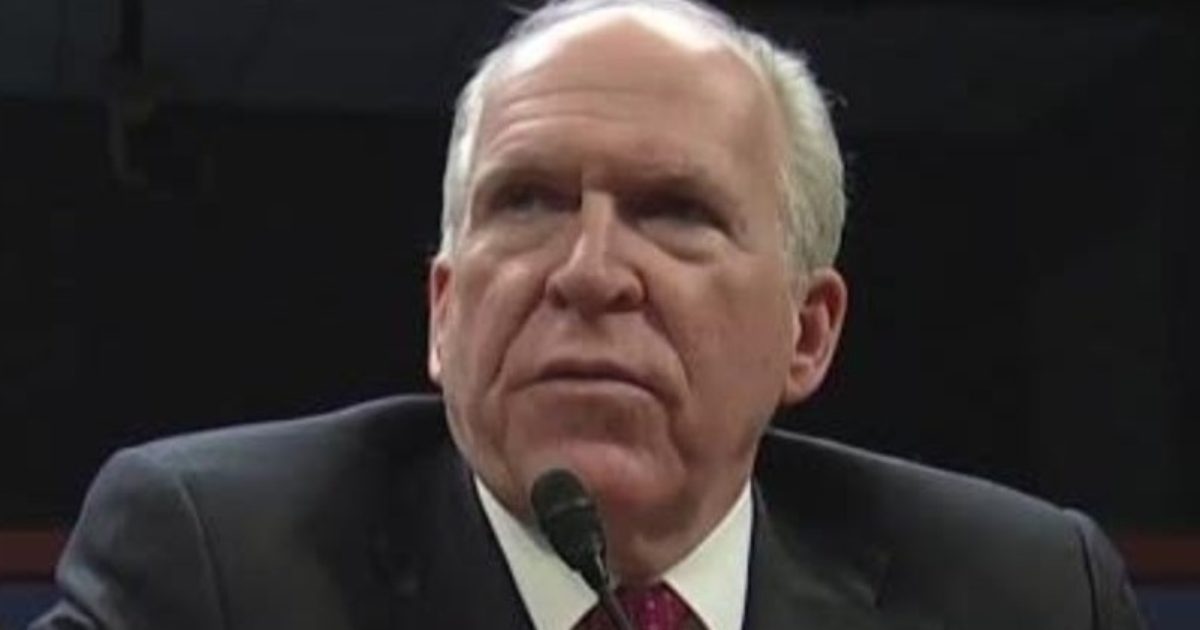 Former CIA director John Brennan decided to write an editorial about his dealings with the Russians over meddling in our elections. He makes some good noises about what heroic things that he and Obama said to the Russians, but something is missing. You would think that Brennan drew a red line in the dirt, but then what did he or Obama do? Was Vladimir Putin put off by their demands or threats? How long did it take before an action was taken? Read this analysis.
Note: The writer below does not necessarily reflect our views.
As Written and Reported By Tom Rogan for the Washington Examiner:
Trending: You Thought What The Left Did to Kavanaugh Was Bad … You Ain't Seen Nothing Yet

I don't believe President Trump should have suspended John Brennan's security clearance, but former President Barack Obama's CIA director should be embarrassed by his New York Times article on Thursday.

take our poll - story continues below

Do you think the 2nd Amendment will be destroyed by the Biden Administration?

Completing this poll grants you access to Great American Republic updates free of charge. You may opt out at anytime. You also agree to this site's Privacy Policy and Terms of Use.

In that article, Brennan identifies Russia's attack on the U.S. 2016 elections, but offers no humility for his administration's failure to counter that attack.

Brennan begins with confidence, explaining how he rebuked the director of Russia's FSB domestic security service. "When Alexander Bortnikov, the head of Russia's internal security service, told me during an early August 2016 phone call that Russia wasn't interfering in our presidential election, I knew he was lying." Referencing Bortnikov's harassment of U.S. citizens in Russia (which was far more aggressive than has been reported), Brennan rightly establishes for his readers that Russia was ( and is) a top U.S. adversary. It's a good start.

Unfortunately, Brennan then descends into a strategic abyss. The descent starts when Brennan next says that he "warned Mr. Bortnikov that Russian interference in our election was intolerable and would roil United States-Russia relations for many years…" Good words. The problem?

Brennan fails to explain how the U.S. countered Russia's aggression when that aggression continued after the phone call. The exigent….
THERE IS WAY MORE AT THE LINK BELOW. KEEP READING!
The pathetic omission in John Brennan's New York Times op-ed on Russia