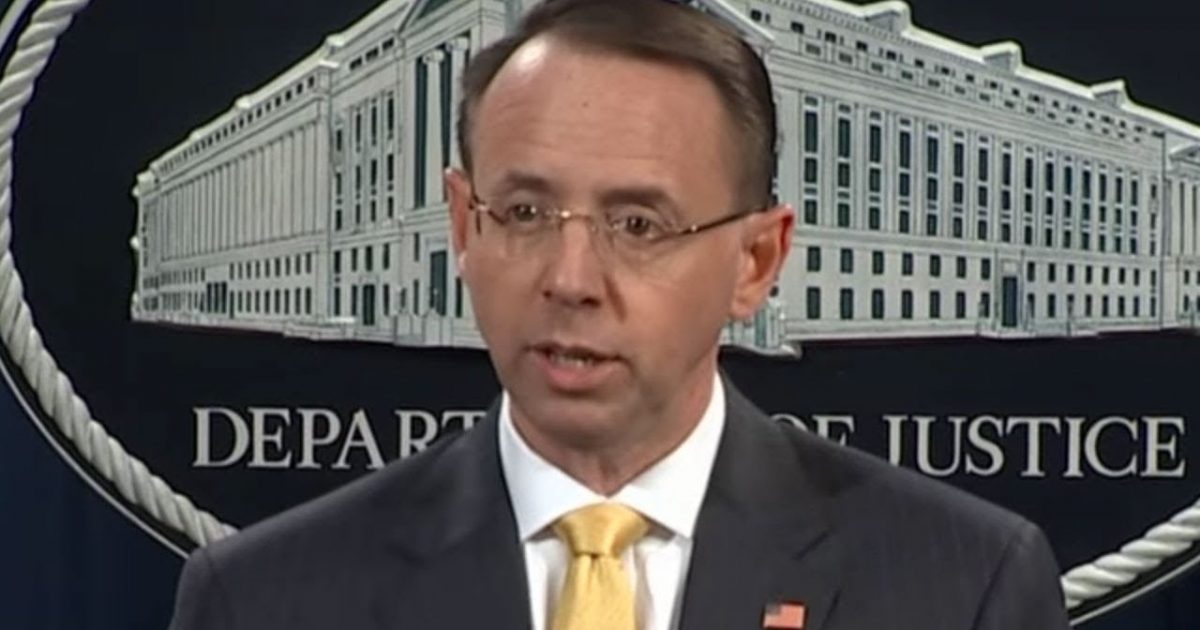 Assistant Attorney General Rod Rosenstein, the same guy that gave Special Counsel Robert Mueller his marching orders, apparently wanted to spy on President Donald Trump. Not only that, he wanted to use the secret taping of the President to set up 25th Amendment proceeding against the President. All this was shortly after James Comey was fired and Attorney General Jeff Sessions had recused himself. What should the President do about this revelation?
As Written and Reported By Adam Goldman and Michael S. Schmidt for the New York Times:
WASHINGTON — The deputy attorney general, Rod J. Rosenstein, suggested last year that he secretly record President Trump in the White House to expose the chaos consuming the administration, and he discussed recruiting cabinet members to invoke the 25th Amendment to remove Mr. Trump from office for being unfit.

Mr. Rosenstein made these suggestions in the spring of 2017 when Mr. Trump's firing of James B. Comey as F.B.I. director plunged the White House into turmoil. Over the ensuing days, the president divulgedclassified intelligence to Russians in the Oval Office, and revelations emerged that Mr. Trump had asked Mr. Comey to pledge loyalty and end an investigation into a senior aide.

Mr. Rosenstein was just two weeks into his job. He had begun overseeing the Russia investigation and played a key role in the president's dismissal of Mr. Comey by writing a memo critical of his handling of the Hillary Clinton email investigation. But Mr. Rosenstein was caught off guard when Mr. Trump cited the memo in the firing, and he began telling people that he feared he had been used.

Mr. Rosenstein made the remarks about secretly recording Mr. Trump and about the 25th Amendment in meetings and conversations with other Justice Department and F.B.I. officials. Several people described the….

THERE IS WAY MORE. KEEP READING AT THE LINK BELOW:

Trending: New Info On DOJ Offical and Fusion GPS That Could Blow The Lid Off Russia Investigation [Video]

Rod Rosenstein Suggested Secretly Recording Trump and Discussed 25th Amendment – The New York Times
take our poll - story continues below
Is Biden's Vaccine Mandate Unconstitutional?
Completing this poll grants you access to Great American Republic updates free of charge. You may opt out at anytime. You also agree to this site's Privacy Policy and Terms of Use.