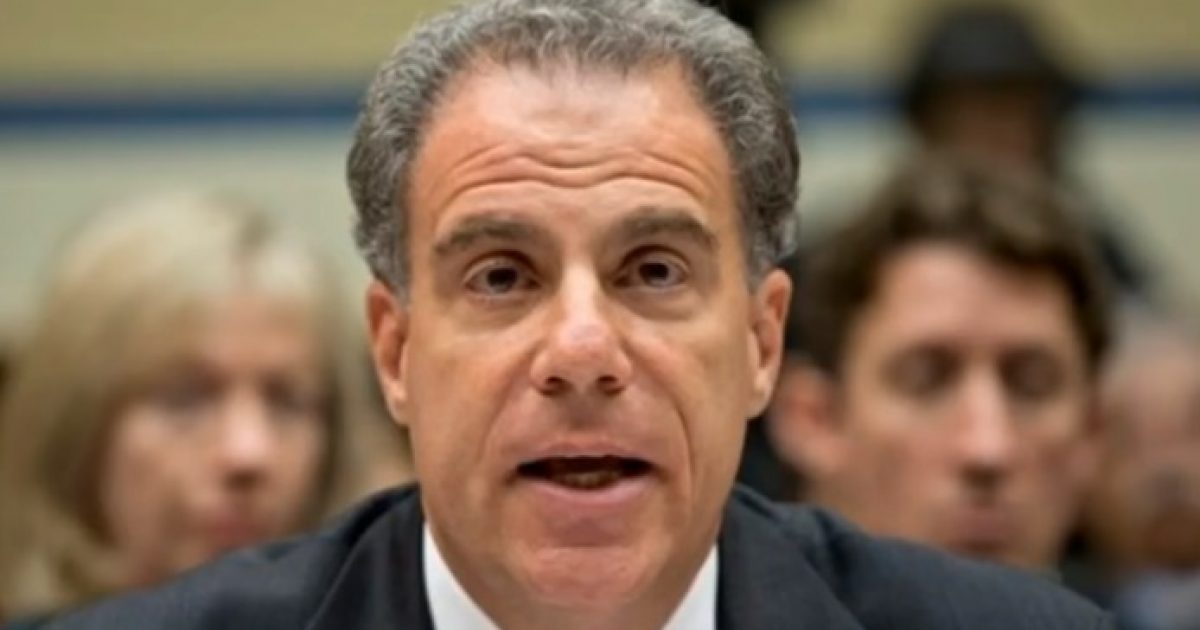 BREAKING! Michael Horowitz, the Justice Department Inspector General, revealed in testimony today that he is investigating FBI Agent Peter Strzok's bias in regard to the opening of the Russia/Trump collusion investigation. There is a string of text messages between Strzok and Lisa Page, an FBI attorney that is revealing of a marked bias against Donald Trump and his election. The main issue is that these texts pre-date the start f the investigation. Not only Congress, but Inspector general Horowitz wants to know how this all impacted the decision to start the investigation. So do we.
As Written and Reported By Brooke Singman for Fox News:
Justice Department Inspector General Michael Horowitz confirmed Tuesday that he is investigating whether FBI official Peter Strzok's anti-Trump bias factored into the launch of the bureau's Russia probe.
During a joint hearing before the House Oversight and Judiciary committees, Horowitz testified that his office was reviewing Strzok's anti-Trump text messages as part of a separate probe related to the Russia investigation.
"It clearly shows a biased state of mind," Horowitz said, referring to text messages written as the FBI probe of Hillary Clinton's private email use was wrapping up and the Russia probe was getting underway……
The most infamous text, revealed in last week's IG report on the Clinton email case, showed Strzok responding "We'll stop it" when his colleague and lover Lisa Page sought assurances that Trump would not become president.
House Judiciary Committee Chairman Bob Goodlatte, R-Va., questioned Horowitz on whether that apparent bias influenced the initiation of the investigation into Russia interference in the 2016 campaign and potential collusion with Trump's team.
"That's a matter we've got under review and are looking at right now……
KEEP READING THERE IS WAY MORE HERE:
Trending: General Mattis Blasts The Press! [Video]
IG confirms he is reviewing whether Strzok's anti-Trump bias impacted launch of Russia probe | Fox News
take our poll - story continues below
Should Congress Remove Biden from Office?
Completing this poll grants you access to Great American Republic updates free of charge. You may opt out at anytime. You also agree to this site's Privacy Policy and Terms of Use.